Martins Hile, Editor, Financial Nigeria magazine
Follow Martins Hile

@martinshile
Subjects of Interest


Governance
SMEs
Social Development
Sam Bankman-Fried and reputational risk of crypto influencer marketing
10 Jan 2023
Millions of people and many organisations around the world suffered losses from the cryptocurrency market crash in 2022. As of the end of November 2022, the combined market value of all crypto assets was $853.3 billion, representing a 71.5% drop from $3 trillion in November 2021 when bitcoin and other cryptos were selling at record high prices.

The market turmoil was also marked by major bankruptcies. The catalogue of crypto firms that collapsed last year included Singapore-based crypto hedge fund, Three Arrows Capital (3AC); American crypto lenders, Celsius Network and Voyager Digital; and U.S.-based bitcoin miner, Core Scientific. Others were digital asset trading firm, Alameda Research; and one of the largest global crypto exchanges, FTX. The six firms mentioned here alone had assets under management (AUM) totalling around $73.4 billion in Q2 2022. By December, the entire capital had vanished.

During the bull market in 2021 and early last year, high-profile celebrities were featured in various commercials advocating crypto investing. Crypto.com featured Hollywood star, Matt Damon, in a now-infamous ad titled, "Fortune Favours the Brave." Reality TV personality, Kim Kardashian; tennis star, Naomi Osaka; as well as NBA legends, Steph Curry and Shaquille O'Neil, and other celebrities hyped various crypto products. In Nigeria, music producer, Don Jazzy, and rapper, M.I. Abaga, are among top celebrities that have endorsed crypto products, including nonfungible tokens (NFTs), of several firms.

The crypto market is extremely volatile and largely unregulated. This means investors have little recourse for recovering losses incurred when crypto companies go bust due to strong negative performance of their digital asset holdings or illicit activities. The now-bankrupt crypto firms have come under intense scrutiny for allegedly mishandling the funds of investment firms and unsophisticated small investors alike. But there is no assurance as to who would get what, when all is said and done. In the meantime, however, celebrities who were co-opted by crypto firms to advertise their products have faced questions about their credibility from their fans – as well as regulators in a few cases that will be exemplified briefly in this piece.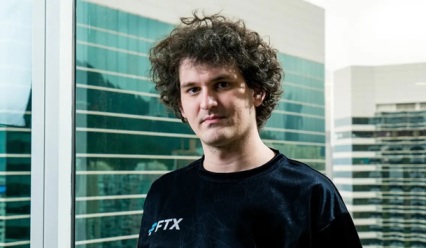 Sam Bankman-Fried

No single individual has embodied the precarity of the crypto market like Sam Bankman-Fried (SBF). A mathematics genius, SBF founded Alameda Research in 2017 to trade cryptos. One of the firm's techniques was taking advantage of price discrepancies of digital currencies across different exchanges. In 2019, SBF established his own exchange, FTX. Two years later, at 29, Forbes estimated his net worth at $26 billion, and the publication described him as an "icon."

This "wunderkid" became one of the leading philanthropists in the world, giving millions of dollars to nonprofits, scientists, and other organisations working to prevent pandemics and a number of other risks that threaten humanity's long-term existence. SBF's presented himself as a man of austere simplicity. His pledge to eventually give away almost all his fortune easily made him a poster child of effective altruism (EA) – a philanthropic social movement that seeks to do the most social good possible. The FTX founder has been a leading sponsor of EA. Until his spectacular downfall, SBF's admirers and backers included high-profile celebrities, political leaders, and notable investment firms.

But beneath the veneer of "altruism," SBF was reportedly leading an extravagant lifestyle and running his companies like Wall Street plutocrats do. His trappings include a private jet and properties worth about $300 million in the Bahamas where he was arrested in December and charged with fraud, money laundering and other crimes. Former employees of Alameda told Gideon Lewis-Kraus of the New Yorker that they distrusted the accused former billionaire, with one ex-staff saying Alameda's schtick was all about making a "product so that we can essentially scam people out of their money and then give it to charity."

Despite SBF's denial of wrongdoing, reports about his luxurious lifestyle indicate that he was simply promoting a credible fiction of humility and weaponizing the virtue of giving to amass wealth. The alleged misappropriation of investor funds (up to $8 billion of customers' money may have been lost when his two companies collapsed) would indicate that SBF himself represented one of the biggest risks that investors needed protection against. His advocacy for preventing human extinction was just a front. Because of him, many crypto firms have been put out of existence.

Kyle Davies and Su Zhu, the co-founders of 3AC, which had been around for a decade and was managing about $10 billion in assets as of March 2022 before going belly up, have blamed FTX for their firm's demise. In a tweet, Zhu said 3AC was "scammed." According to him, the firm moved its trading to the FTX platform after he saw the list of investors backing the crypto exchange. "I assumed someone there did DD (due diligence)," he tweeted.

The roster of investors Zhu alluded to had major venture capital firms like Sequoia Capital, SoftBank Group, Temasek Holdings, and BlackRock. Almost 80 investors reportedly brought in about $2 billion of funding into FTX. For these firms, FTX was the hottest start-up in the rapidly growing crypto market. The exchange created its own cryptocurrency, called FTT, which now has about 300 million tokens in circulation.

Following the crash of the crypto exchange, the American venture capital firm, Sequoia, told investors it was marking down its $213 million investment in FTX to $0. Singapore's Temasek also wrote down $275 million of its FTX stake. The nation's finance minister, Lawrence Wong, said the loss had caused reputational damage to the state-owned investment company. Temasek and other investors have since been under scrutiny in relation to the nature of due diligence they conducted on FTX and the other bankrupt crypto firms.

Celebrities who endorsed cryptos are facing their own reckoning. Matt Damon has since received considerable public censure. Last October, the U.S. Securities and Exchange Commission (SEC) fined Kim Kardashian $1.26 million for promoting a crypto security asset on Instagram without disclosing to her followers the payment she received for the promotion as required by federal securities laws. NFL legend, Tom Brady, his ex-wife, Gisele Bundchen, and other stars are named in a class-action lawsuit filed on behalf of FTX users, by Edwin Garrison, an Oklahoma-based man. The lawsuit describes the company as a "Ponzi scheme." Several other celebrities and organisations have been charged in other class-actions as investors blame them for their financial losses.

In a December 2022 essay for the New York Times, John Reed Stark, a former senior official of SEC, called on U.S. regulators to consider holding celebrities who touted crypto investing potentially liable for financial losses incurred by their followers, especially small investors whose life savings have evaporated. The capital market regulator is already considering a broad action to look at how FTX and its founder used celebrities to promote its brand as a "trustworthy company."

At the end of the day, evidence of the celebrities' complicity will depend on whether they willfully enabled fraud. It will also be important to know, for instance, how well they knew SBF, his companies, and the crypto market at large. A non-legal matter pertains to whether the celebrities are willing to repair their damaged reputation by returning (or giving out) the payments they received for their endorsements.

Reputation is a significant corporate and personal asset, which needs adequate protection. Unfortunately for many crypto influencers, the risk of reputational loss is high because they are simply riding on a bandwagon effect, which the crypto market thrives on rather than sound macroeconomic factors.

As a matter of fact, the implosion of major crypto firms and the ensuing panic-selling that dragged down the market has deepened some people's fundamental mistrust in cryptos. Some critics continue to equate the digital assets with Ponzi schemes, which make profits for early adopters while late entrants lose heavily. Others consider cryptos as nothing more than objects of speculation. Moreover, factors that initially triggered the downturn like rising interest rates across the developed economies and Russia's invasion of Ukraine underscored the high-risk profile of cryptos. It became clear that the digital assets are not decorrelated from traditional financial market conditions, contrary to what they were touted to be.

Despite their current woes and downsides, cryptos can be viable alternative asset classes and potentially gain more acceptance. Comprehensive regulation of cryptos is expected to bring more stability in the highly volatile market and protect investors. But suffice to give a word of advice to lawmakers in Nigeria and elsewhere who are working on regulatory frameworks for digital currencies. Effective crypto regulation that is worthy of it's reputation needs to have two primary objectives. One is providing the enabling environment for digital assets to create long-term value for responsible investors. Two is promoting the environmental sustainability of cryptos to reduce their carbon footprint. Studies have shown crypto mining as a high carbon-polluting activity.

Martins Hile is a sustainability strategist and editorial consultant.
Subscribe
Subscribe now to receive newsletter from Financial Nigeria.