Olajide Olutuyi, Co-Founder/ CEO, Top-Olax Energy Limited
Follow Olajide Olutuyi

@jideolutuyi
Subjects of Interest


Frontier and Emerging Markets
Private Sector Development
Sustainable Development
Tasking Nigerian government agencies to improve performance - Part 1
14 Oct 2019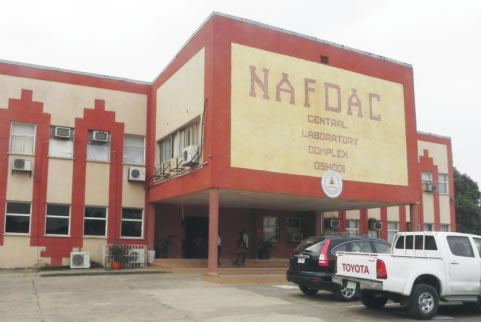 In a recent conversation with a group of friends, I posited that although we may all agree that the buck stops at the desk of the President of the country or the Governor of a state, many government agencies in Nigeria have been constitutionally created to deliver interventions and other public services. The actions and inactions of government agencies and parastatals affect us daily, sometimes positively and, on occasion, negatively.

There are various ways through which government agencies and parastatals affect the economy and the society in general. These institutions provide direct services and assistance to members of the public; they regulate and control various economic and non-economic activities; they also provide stabilization and foster growth of the economy. Each government agency was created to carry out at least one of the above-mentioned functions. While the agencies themselves are under the oversight of the various ministries, Nigerians should demand optimal performance from them.

Oftentimes, not enough public attention is put on these agencies. As a result, their performances or the lack thereof are not discussed enough to ensure they are working efficiently and living up to their constitutional duties and responsibilities. If this is done, various agencies should be held accountable for poor service delivery and weak implementation of government policies.

This article will provide the first part of my overview on some government agencies. This month, I will examine three agencies that are very important to the socio-economic development of the country. I will look at why they were created, how they have fared and how their poor performance affects us all.

National Orientation Agency

The National Orientation Agency (NOA) is one of the important agencies in Nigeria. For a multicultural country like Nigeria, the importance of setting up the NOA cannot be overemphasised. For one thing, most observers would agree that civic education, political education as well as putting out the appropriate information are necessary components in driving appropriate citizens' participation in the political process. Unfortunately, knowledge of all these are limited in the Nigerian polity.

According to the NOA's website, the main objectives of the agency, as provided for in Decree 100 of 1993, include ensuring that government programmes and policies are better understood by the general public; encouraging informal education through public enlightenment activities and publications; awakening the consciousness of Nigerians to their responsibilities with regard to promoting national unity, among other responsibilities.

However, the archaic nature of NOA's website, which has not been updated in recent times, tells anyone that visits the site that the agency is not even fulfilling one of its basic functions, which is to mobilize favourable public opinion and support for government programmes and policies.

The NOA is supposed to be the de facto translator of government policies by breaking down the policies for better comprehension by every Nigerian. In an era of fake news driven by the ubiquity of the internet, and mistrust of government caused by the failure of previous administrations, there is no better time for the NOA to be more effective.

In my conversation with friends as I alluded to earlier, someone made a remark that I found intriguing. He opined that the Mass Mobilization for Self Reliance, Social Justice and Economic Recovery (MAMSER) – created during the regime of General Ibrahim Babangida and later metamorphosed into NOA – was far more effective than the current NOA.

To some extent, I agree with him. So, when you see Nigerian citizens who don't know their rights and are struggling to understand government polices, blame it on the NOA.

Universal Basic Education Commission

The Universal Basic Education Commission (UBEC) is a federal government agency saddled with the responsibility of coordinating all the aspects of the Universal Basic Education (UBE) programme. The programme was introduced in 1999 and aimed at providing greater access to basic education as well as ensuring its quality.

Amongst the functions and objectives of the UBE programme are free formal basic education; compulsory, uninterrupted nine years of primary and junior secondary school education; introduction of the rudiments of computer literacy; and community ownership of schools, including participation in decision-making process in the schools.

State Universal Basic Education Boards (also known as SUBEBs) are the states' equivalent of UBEC. SUBEBs are saddled with the responsibility of administering the basic education programme and policies of the state governments in line with the Compulsory, Free, Universal Basic Education Act of 2004. SUBEBs oversee Early Childcare Development and Education (ECCDE), the six years of primary education, and three years of junior secondary education in the states.

Without mincing words, the UBEC and SUBEBs have failed in their objectives. SUBEBs have now been reduced to contract-sharing bodies, which governors of some states use to appease political associates. Sham contracts are awarded to provide sub-standard renovation of some schools. Sadly, the children of most of these governors never get to attend these schools.

SUBEBs, as currently structured, are set up to be inefficient. An ideal structure would be to give local governments full responsibility to run basic primary education as it's obtained in most developed countries. For instance, Japan has three levels of government. They are the national, prefectural and municipal governments. The Ministry of Education, Culture, Sports, Science and Technology (MEXT) is responsible for the education system from early childhood to upper secondary school, including establishing national curriculum standards, setting teacher and administrator certification programmes, as well as pay scales. It is also responsible for developing requirements for setting up schools.

MEXT allocates funding to prefectural and municipal authorities for administering schools. Municipalities are responsible for the supervision and the day-to-day operation of schools. This system enables better early educational outcomes. Therefore, when you see primary schools in Nigeria in poor shape and they have poorly trained teachers, it is because of the failure of UBEC and the SUBEBs in the states.

National Agency for Food and Drug Administration and Control

The National Agency for Food and Drug Administration and Control (NAFDAC) was established in 1993. It was created by Decree 15 of 1993 and amended by Decree 19 of 1999. The current enabling law is the National Agency for Food and Drug Administration and Control Act Cap N1 Laws of the Federation of Nigeria 2004. NAFDAC proclaims that its vision is "safeguarding public health."

Its functions, as provided in the enabling law, include regulating and controlling the manufacture, importation, exportation, distribution, advertisement, sale and use of food, drugs, cosmetics, medical devises, packaged water, amongst others. The lives of Nigerians and Nigerian residents are literally in the hands of NAFDAC.

While the agency has historically performed well in terms of reducing the proliferation of fake drugs and tackling drug abuse, Nigerian citizens continue to die from drug abuse, consumption of contaminated food items and fake drugs. It is quite popular now to find the marketing and promotion of non-approved creams, weight loss mixtures and sex-enhancing mixtures online and in retail stores. No one can really say how safe these mixtures are. Many families have lost their loved ones due to fake medications purchased online and from drug stores.

Clearly, NAFDAC needs to do more in safeguarding public health. In a country where qualitative healthcare is limited both in terms of access and availability, the only palliative is effective and stringent regulation to safeguard the health of the Nigerian people. The next time you hear someone lost his or her life from using fake drugs, put the blame on NAFDAC.

Let us imagine for a moment what it would look like if these three agencies improved their service provision to an optimal level. Nigerians must endeavour to put a spotlight on these agencies to ensure they live up to their statutory responsibilities.
Subscribe
Subscribe now to receive newsletter from Financial Nigeria.