Needing a revival
Feature Highlight
Can oil palm rival crude oil already in decline as Nigeria's top export revenue earner?
Palm fruits
Recently, I wrote about the economic potential of one of Nigeria's top agricultural exports, cocoa, to nudge the government towards an area it can drive economic and trade diversification through value-addition. The column, published in the December 2020 edition of this magazine, generated a lot of feedback.

Some readers expressed concerns about the decline in Nigeria's cocoa output over the past five decades following the oil boom of the 1970s. For others, their interest in cocoa business was further aroused by the article. They asked if I had a business plan and so on. If anything, the feedback confirmed what I highlighted in the column, that government and its relevant ministries and agencies have not done enough with respect to making the product more economically competitive.

Apart from cocoa, Nigeria's palm oil output has also declined over the years. This is unfortunate because of the huge global market for oil palm's derivatives that Nigeria has not taken advantage of. Considered a super crop, the edible vegetable oil is used in producing cosmetics, chocolate, shampoo, toothpaste, lip-stick, doughnuts, pizza and other foods, retail products and brands.

In developed countries, palm oil is being used to replace less healthy fats in foods. The commodity is also used as a substitute for more expensive oils in homes and personal care products. About 70 per cent of personal care products today contain one or more palm oil derivatives.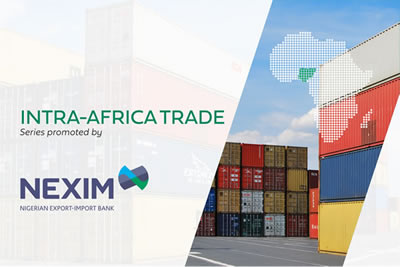 The two types of oil produced from the crop are crude palm oil (CPO), extracted from the pulp of the oil palm fruit; and palm kernel oil (PKO), derived from the kernel in the middle of the fruit. The oils differ in quality, density, and application.

Palm oil production has been on the rise globally. The output grew by over 300 per cent from 15.2 million metric tonnes (mt) in 1995 to 62.6 million mt in 2015. By 2050, production is expected to reach 240 million mt. Two countries – Indonesia and Malaysia – dominate the market, accounting for 85 per cent of global palm oil production.

With about 53 per cent market share, Indonesia is the market leader. The country produced 47.1 million mt of CPO and 4.6 million mt of PKO in 2019, representing a growth of 9.5 per cent and 7 per cent year-on-year, respectively. Indonesia's palm oil exports rose by 4.2 per cent two years ago to 36.18 million mt.

Before Malaysia and Indonesia dominated the market, Nigeria was the largest player in the 1970s when it accounted for about 43 per cent of global palm oil production. As of 2019, Nigeria was the fifth largest palm oil producing country in the world, with 1.5 per cent (1.02 million mt) of global output, according to the United States Department of Agriculture (USDA). While the country remains the largest producer in Africa, Benin Republic was the largest exporter of the crop on the continent in 2018.

The annual demand of approximately 1.4 million mt, which exceeds domestic output, has led to importation of palm oil in Nigeria over the years. This led the Central Bank of Nigeria (CBN) to restrict access to foreign exchange for importation of the commodity as part of the bank's capital control measures aimed at conserving scarce forex and defending the value of the local currency. A duty of 35 per cent was also placed on CPO to discourage importation and encourage local production.

The fact that the country cannot even meet the domestic demand is a cause for sober reflection. While still struggling to diversify its economy away from a dependence on petroleum exports, the CBN Governor, Godwin Emefiele, said in 2019 that had Nigeria maintained its market dominance in the palm oil industry in the 1970s, the country would be earning over $20 billion annually from the cultivation and processing of the product. Indonesia, the current global leader in the market, earned $10 billion exporting the commodity in 2019. The sector provides employment for 4 million smallholder farmers and labourers in the Southeast Asian country.

There is a large body of research on optimising oil palm production. The Nigerian government should have taken advantage of the available knowledge-based solutions to ramp up production and boost the country's palm oil industry to become a major source of revenue and employment. Without a doubt, palm oil is one of the most important economic crops in Nigeria. Adequate investment in the oil palm industry can provide a pathway through which poverty can be alleviated in the country.

Palm oil cultivation serves as a means of livelihood for many rural dwellers. More attention needs to be given to this sector to improve the livelihood of smallholders and all those involved in the palm oil value chain.

Access to finance is one of the major challenges for smallholders. The CBN's monetary intervention in the oil palm industry is laudable but more needs to be done. Palm oil farmers are among the targeted beneficiaries for the bank's Anchor Borrowers' Programme (ABP), which provides loans to smallholders at single digit interest rates through participating financial institutions.

But financing alone would not be enough. The Nigerian oil palm industry was a beneficiary of World Bank financing of $451.5 million between 1965 and 2009. This was the second-largest funding from the bank in that period as it invested in oil palm businesses in Nigeria and other African, Asian and Latin American nations. The World Bank's interventions apparently yielded great profit in Indonesia and Malaysia, which received $618.8 million and $383.5 million, respectively.

The Nigerian palm oil industry is also faced with smuggling of CPO. This has had adverse impact on local production. The National Palm Produce Association of Nigeria (NPPAN) recently disclosed that local producers lose about $500 million annually as a result of importation and smuggling.

There is also a need to raise the productivity of smallholders. While this group of farmers account for over 80 per cent of local production, the value of their individual output is nothing compared to the value of the output and market share individually controlled by the two largest producers – Okomu and Presco – who are large-scale farmers.

Increase in total factor productivity (TFP) of the oil palm sector cannot be achieved without shifting from crude methods of palm oil extraction to modern technology and technical competence to improve yields. The Nigerian Institute for Oil-Palm Research (NIFOR) needs to be restructured and funded to be able to proffer 21st-century solutions for the industry.

Nigeria also needs to start taking the issues of sustainability of the palm oil industry seriously. Oil palm farming affects the environment and wildlife. However, the cultivation of the crop can be made more sustainable by adopting effective land-use planning to minimise carbon emissions. Potential buyers of Nigeria's oil palm products in Europe, for instance, would be more attracted to the country's products if they are sustainably produced.

From the foregoing, I am in agreement with Tope Fasua, an economist and my good friend, on his opinion that Nigeria would be better off as a major palm oil exporter instead of exporting crude oil. With palm oil price expected to reach $900 per mt by 2026, now is the time for Nigeria to reposition itself to exploit the market. Moreover, as crude oil demand and prices are expected to stay low due to the imminent transition of major economies of the world to climate-neutrality; perhaps, the neglected stone may well become the cornerstone of the Nigerian economy.

Olajide Olutuyi, a Financial Nigeria Columnist, holds a degree in Management from the University of Lethbridge, Canada; an MBA from the Australian Institute of Business; and a certificate in Social Impact Leadership from University of California, Berkeley, Haas School of Business. He is the Co-Founder/CEO Top-Olax Energy Limited and Executive Director, Samuel Olutuyi Foundation. Email: Olajide @theolutuyifoundation.org. Twitter: @jideolutuyi

The Intra-Africa Trade series is promoted by Nigerian Export-Import Bank (NEXIM Bank). The opinion here is that of the author and not of NEXIM Bank.

Previous articles under the series:
AfCFTA: Future of sports and entertainment in an economically united Africa
Brexit, fair trade and Africa
COVID-19: A threat to food security in Africa
10 actions to boost low & middle income countries' productive capacity for medicines
DFIs are founded for the good and crisis times
Quick Search for Upcoming Events
Event Categories