Mojisola Karigidi, Founder and Product Developer, Moepelorse Bio Resources
Follow Mojisola Karigidi

@OjebodeMojisola
Subjects of Interest


Food Security
Governance
Health
Sustainable Development
Gender bias in labour hurts the economy and everyone
17 Apr 2019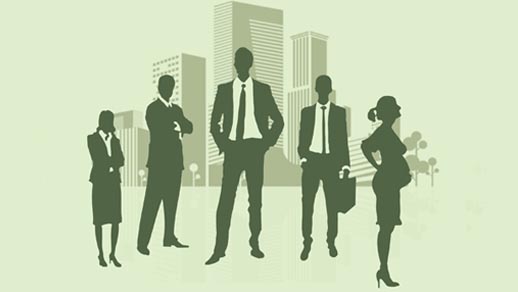 A report by the United Nations Women, showing facts and figures on economic empowerment, puts the labour force participation rate for women between the ages of 25-54 at 63 percent. But according to the same report, 94 percent of men in the same age bracket are in the labour force.

Suffice to say that the low participation of women is not due to a corresponding low level of education amongst the female gender. To the contrary, more women than men are enrolled in universities globally, and the rates at which women graduate are higher, according to a recent report by the World Bank. For every 100 men, 112 women are enrolled in universities around the world – except in sub-Saharan Africa where women are less likely than men to be enrolled in post-secondary education.

Despite higher enrolment and graduation from tertiary institutions, women are still underrepresented at various levels, especially senior executive levels, in workplaces. The reason is not farfetched. Women are generally considered to be caregivers. They are mostly occupied with unpaid work such as household chores and care for children, the elderly or sick family members. And according to a publication by the Bill and Melinda Gates Foundation, women across the globe spend more than twice as much time as men on unpaid domestic work.

Parenting and other caregiving obligations make it harder for women to pursue their career or make tangible advancements. For example, Oyinlola, a 36-year-old mum with a Master's degree, is unable to secure a job in the city where she lives with her family. And because of the need to remain with her family and take care of her kids, she cannot look for job opportunities in a different city.

Another woman I know is Lucy, who was previously employed as an academic staff in a private university. She and other female staff in her department got laid off when the institution was faced with difficult financial challenges. The institution felt it was better to retain the men who would not need maternity leaves or place an emergency call to get a sick child to the hospital during work hours. Lucy had to eventually take up a job as a sales lady in a supermarket to make ends meet.

Basically, the biology of women and their responsibilities at home seem to be valid reasons they are not well represented or equally represented as men in the workforce and other economic engagements. According to the 2018 gender gap ranking report by the World Economic Forum (WEF), the highest gender disparity was observed in political empowerment, which had a gender gap of 77.1 percent. The second highest gender gap globally was found to be in the area of economic participation and opportunity, which was at 41.9 percent. Meanwhile, health and survival gap was 4.6 percent and educational attainment gap was 4.4 percent.

Gender gap undeniably puts the world at a huge loss because many countries across the globe are depriving themselves of wealth. This is evident in the fact that empowering and enabling women to participate equally as men in the global economy can increase the world's Gross Domestic Product (GDP) by as much as $28 trillion by 2025, according to a report by McKinsey Global Institute (MGI). The authors of "The Power of Parity" study conclude that the global economy will suffer if women, who account for half the world's working-age population, are not supported to achieve their full economic potential.

Moreover, where women are supported to get into positions suitable for their qualifications and engage actively in leadership positions, the economies tend to grow faster. Although there has been some level of improvement with regard to gender parity in some countries in Africa, others have worsened, bringing the overall gender gap on the continent to 34 percent.

Based on the 2018 report and trends observed over the past twelve years, the WEF concluded that the education gap globally could be closed in the next 14 years. However, closing the political empowerment gap will require another 107 years, while global economic opportunity gender parity will require 202 long years to achieve.

The big question that remains is how to fast-track the process of narrowing the gender gaps that continue to widen to generate the economic benefits associated with gender equality. Our societies must first understand that when women are supported to return to paid work after pregnancy or maternity leave, the workforce and economy gain considerably.

To achieve these gains, strong policy moves should be made at all levels of government. There should be laws enacted to prohibit workplace discrimination and harassment, especially against pregnant or nursing mothers during the hiring processes.

On their part, employers should provide lactation accommodation or nursing rooms as part of efforts to create private spaces for nursing mothers to express milk for their babies or feed them directly during work hours. Such consideration will have two major benefits. First, it will help working mothers' transition easily back to work after maternity leave. Second, it will help to increase the productivity of the business with the resumption of the new mother.

Employers and other institutional heads must put to use the knowledge that exclusive breastfeeding for the first six months (which could be continued with other meals till a child is 2 years) as recommended by the World Health Organisation is essential to build a baby's immune system. One of the benefits of this practice is that it helps new mothers avoid taking time off work to attend to sick children.

Economically, it translates to healthier children and a reduced health care cost on infants. The cost savings in this regard can be channelled to other areas requiring funding at the family level and in the economy as a whole. For us to enable women continue their career after childbirth and boost their participation in every sector of the economy, both parents must be actively involved in physically caring for children. Paternal involvement in childbearing and child care is crucial.

Men should be made to take compulsory parental leave, too. It can help reduce the number of times a woman has to be excused from her regular job since this is the basis for most hiring biases. With men also taking paternity leave, more women can contribute to economic growth and make substantial progress in their careers.

Needless to say, men and women of childbearing age will stand equal chances at interviews or other profitable ventures when the employer or board of directors do not have to choose between a person who will be out of work for a few months after giving birth and another who wouldn't. There also won't be any need to discriminate against somebody who won't be able to work extra hours because of a caregiving responsibility to a family member.

I believe that paid parental leave for men and women and shared family care duties could help promote work-life balance, which has been a big challenge for actively working women. It will greatly limit the silent penalties that women pay for becoming mothers and also eliminate the hurt that most active women feel when they solely have to bear the burden of physically caring for the family, attending to a sick child or an elderly family member who is sick. You will agree with me that when women are happy, watching their dreams come true and living fulfilled lives, children fare better and families stay happy.

Apart from helping women's career and boosting their economic involvement, encouraging men to bond well with their kids and making them play active roles in caring for children can contribute significantly to better mental health for children and reduction in crime rate by young people. When both parents recognise their responsibility in monitoring and caring for children, kids are better protected and they experience less emotional and physical abuse, often caused by third-party caregivers in the absence of the parents.

There is no better time than now to rewrite the rules that limit women's potentials and capacities and make family care by both parents a societal norm. A movement in this direction is essential for improved and inclusive economic growth and development that leaves no one behind.
Subscribe
Subscribe now to receive newsletter from Financial Nigeria.