Martins Hile, Editor, Financial Nigeria magazine
Follow Martins Hile

@martinshile
Subjects of Interest


Governance
SMEs
Social Development
Facebook's and Cambridge Analytica's abuses call for stronger regulation
09 Apr 2018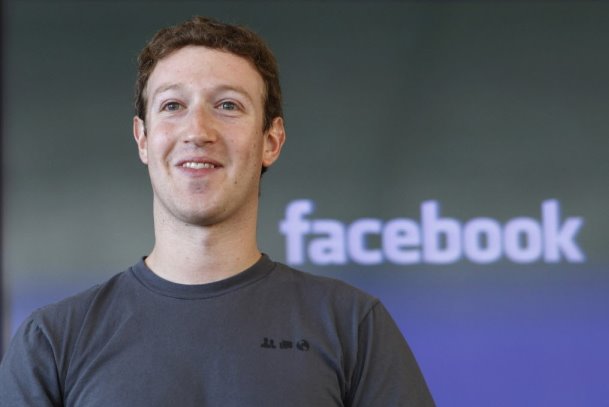 Mark Zuckerberg
Technology poses a huge threat to electoral integrity and indeed liberal democracy. This has become apparent in the wake of revelations that millions of American and British Facebook profiles were obtained without permission of the users. It is now common knowledge that the data analytics firm, Cambridge Analytica, used the unauthorized data in an elaborate political disinformation campaign.

Analytica also attempted to influence the result of the 2015 presidential election in Nigeria. The company was reportedly paid £2 million by a Nigerian billionaire to launch a campaign against then-opposition candidate, Muhammadu Buhari. While looking for information to tarnish Buhari's reputation and damage him politically, the firm was provided access to private information about Buhari by some Israeli hackers. But Analytica's staff who were instructed to handle the information raised moral objections about its source.

Information warfare is not a new phenomenon. Militaries and companies have always tried to gain tactical and competitive advantage over opponents and competitors through collection of information. But with the onset of the information age, there are concerns that widespread propaganda and manipulation, which are attributes of information warfare, would destroy the fabric of society.

The main weapon of information warfare is data. Big data is also the currency of today's digital economy. Christopher Wylie, the 28-year-old Canadian whistleblower in the Cambridge Analytica saga, said "data is the electricity of our new economy." Companies such as Analytica have developed algorithms that can analyse people's personal data and use that information to shift their public opinion.

As a key aspect of the digital economy, data is used by companies to track and predict consumer behaviour. This helps in developing new products and services and more effectively targeting advertisement. Cambridge Analytica uses what the company calls "behavioural microtargeting" to identify personality traits and use them to predict and change people's behaviour.

But as data analytics becomes more sophisticated – and, in some situations, it is used to prey on the people's cognitive biases – there are concerns over individuals' right to privacy. A major debate in western countries today is about information security and providing a more transparent system by which tech companies obtain and use people's personal information.

At the centre of this privacy debate is Facebook, first because of its business model that involves aggregating and selling information about its users to advertisers. The tech giant also gives third-party app developers access to its user data.

Another reason Facebook has been in the hot seat is the tech firm's unprecedented access to people's data. Facebook had 2.2 billion monthly active users in the fourth quarter of 2017. The company has leveraged this userbase to grow its revenue from $7.87 billion in 2013 to $40.7 billion in 2017. Much of its revenues are generated from advertising.

Facebook initially thought it could absolve itself from responsibility for the disinformation campaign that took place on its platform, successfully swaying sentiments towards Brexit vote and the election of President Donald Trump in 2016. The company has now issued an apology to its users who were unwittingly exploited. Facebook had also previously balked at the idea of tougher regulatory oversight. But given the increasing public concern over data privacy, Facebook has announced an overhaul of its privacy settings.

The social media giant said it would now allow people to see how their data is being collected, while also giving users new tools to stop further data collection and delete what has been collected at any time. Users can also port their information to another social media site if they wish to leave Facebook.

The change in Facebook's terms of service is also in compliance with new European Union regulation on privacy. On May 25th 2018, the EU's General Data Protection Regulation (GDPR) will come into effect, enabling people to have more control over their personal data. The GDPR requires businesses to protect the personal data and privacy of EU citizens for transactions that occur within the 28 EU member states.

Approved in April 2016, the regulation underscores information security as part of consumer rights protection. The internet economy's business model had hitherto obviated this principle. Under the GDPR, companies are required to protect an individual's IP address or cookie data as they do for name, address and Social Security number. Lack of compliance with the regulation comes with stiff penalties that can take away up to 4% of the global revenues of the defaulting company.

But as usual, markets are wary of tough regulations. In less than two weeks after Facebook's crisis began on March 16, Facebook's shares dropped 18%, losing nearly $80 billion in market value.

But investors' concern over a potential drop in user growth and advertising revenue as a result of tougher regulations cannot trump public concern over privacy. By giving individuals more control over their personal data, the EU says consumer trust in the digital economy will strengthen. Indeed, it is stronger consumer trust, not the opposite, that can provide more opportunities for businesses, including those in the digital economy.

A recent survey by security vendor, RSA Security, shows that 69% of global consumers say they would boycott any company that appears to disregard protection of their data. Given the demand for strong data security and privacy protection, policymakers in Nigeria are advised to join their counterparts in the EU and other countries to design legislation to entrench information security in the country. Ahead of the 2019 elections, Nigerians must be protected against any form of automated propaganda machine that might be used to achieve predetermined political agenda.
Subscribe
Subscribe now to receive newsletter from Financial Nigeria.