Efem Nkam Ubi, Acting Director General, Nigerian Institute of International Affairs
Follow Efem Nkam Ubi

@PapaFemo
Subjects of Interest


Economic Development
Geopolitical Analysis
International Affairs
International Trade
Enacting public diplomacy in Nigeria's foreign policy
14 Jan 2020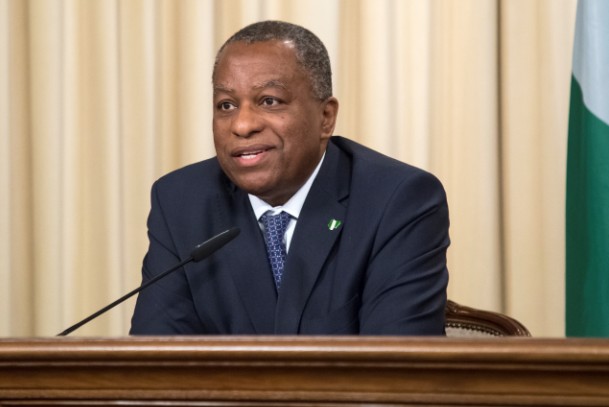 Nigerian Minister of Foreign Affairs, Geoffrey Onyeama

It is difficult to separate diplomacy from foreign policy. The two concepts are two sides of the same coin. International relations experts, Martin Griffiths and Terry O'Callaghan, have defined diplomacy as "the entire process through which states conduct their foreign relations." In other words, diplomacy is the vehicle for implementing foreign policy.

The three main functions of diplomacy, according to the authors, are intelligence gathering, image management and policy implementation. Of importance in this article is the second function, namely image management, otherwise known as public diplomacy.

In "The New Public Diplomacy: Soft Power in International Relations," Senior Fellow at the Institute of Security and Global Affairs of the Leiden University, Jan Melissen, maintains that public diplomacy is an ancient concept that goes as far back as the biblical times, ancient Greece, Rome and during the Italian Renaissance. What is now called nation-branding in modern-day was at play in 17th-century Europe.

As it was back then, a lot more countries in the 21st century are also investing heavily in public diplomacy to advance their foreign policy objectives and national interests and also 'win hearts and minds'. This is something that is rare with African countries.

Nigeria's foreign policy, over the past 59 years, has hardly been harnessed to enhance the country's national interest. In any case, many Nigerians are oblivious of what may be the country's national interest. However, national interest, as conceptualised by American political scientist, Alexander Wendt, entails physical survival, autonomy, economic well-being and collective self-esteem. Indeed, Nigeria has fared badly across these indicators. The fourth, "collective self-esteem," is important to this discourse. This refers to a group's need to feel good about itself. This is attained by a positive self-image, which Nigeria can achieve by getting its acts together.

Given the size of Nigeria's economy and population, the country should have significant influence on other nations in Africa and beyond. On the contrary, Nigeria is being caricatured even within the Economic Community of West African States (ECOWAS). Take for instance the planned adoption of the single currency – the ECO. The fifteen countries that make up ECOWAS had planned to adopt the single currency but they failed to do so. The idea has now been hijacked and adopted by eight Francophone countries in the region, with the support of France.

With Nigeria's lack of leadership in driving the adoption of the single currency, Ghana has gone ahead to applaud the new common currency adopted by the Francophone West African countries, while also indicating its interest to join the West African Economic and Monetary Union (also known by its French acronym, UEMOA).

There are pertinent questions we need to ask: Why is Nigeria so undermined among the comity of nations? Why do foreign publics have negative perceptions of Nigeria? How are Nigerian embassies building and managing Nigeria's image? What are we not doing right?

At no time in Nigeria's history has the country been so underrated and undermined as it has been the case in the last decade. If Nigerians cannot market Nigeria positively, foreigners will fill that void by putting us in bad light.

Nigeria's negative image cannot be blamed on the leaders alone; the Nigerian citizens are also culpable. Nigeria is a country where the citizens are quick to undermine its image at any opportunity.

But there should be no equivocation about this: Nigerian leaders, from independence, have also failed to give national image-building a preponderant position in the country's foreign policy. Hardly do we see leaders in Nigeria talk about public diplomacy as a matter of policy. Public diplomacy is neither pursued as part of the country's foreign policy nor for national interest.

As a former President of China, Jiang Zemin, opined: "While carrying out the overseas publicity work, we should… make greater efforts to comprehensively brief the world about China … improve and safeguard socialist China's international images…" Although he was referring to China, this statement can be applicable to all countries. Image-building and management, as at today, is at the core of any country's national interest.

National self-esteem or a credible self-image does not come by the size of the economy. Nor can it be achieved by a country's peace-keeping efforts alone. A country can leverage its soft power through its large economy and humanitarian efforts to burnish its image. Nigeria has done a lot of this in the past. But much more needs to be done. To build a befitting image, it is important for the Nigerian government to understand that its public diplomacy must start by building the home front. This entails sound economic policies, infrastructure development, and strong institutions to drive economic development.

Countries like the United States, China, Germany, Japan, Russia, Britain, France, etc, have assiduously harnessed their soft power as an instrument of their foreign policies. In 1953, the United States government established the United States Information Agency (USIA), which existed from 1953 to 1999 before it was subsumed under the newly-created Broadcasting Board of Governors. The USIA was a separate organisation within the executive branch of government. It served as the official propaganda instrument of the US abroad. According to a presidential memorandum, the mission of the agency was to "help achieve U.S. foreign policy objectives by (a) influencing public attitudes in other nations, and (b) advising the President, his representative abroad, and the various department and agencies on the implications of foreign opinions for present and contemplated U.S. policies, programs and official statements."

But soft-power diplomacy is not the only tool by which Nigeria can improve its image. Think tanks can play a critical role in public diplomacy. Foreign policy think tanks like the Nigerian Institute of International Affairs (NIIA) and other governmental and non-governmental agencies can play important roles in boosting Nigeria's image abroad.

Visual politics, which is adding a new dimension to international relations/politics, should be included in the government's public diplomacy toolkit. The power of digital media and information communication technology (ICT) has made it possible to shape perceptions and attitudes around the globe. Effective media management and an intelligent use of social media should be among the elements of the government's image-building strategy.

As today's digital revolution has shown, pictures speak louder than words, and they do so with lasting effects. Hence, the Nigerian government must put extra efforts into enhancing its digital environment as this can help to place Nigeria's actions and policies in a favourable light. The country also needs to fix its internal politics, reduce corruption, promote rule of law, improve security of life and property, etc. At the end of the day, you can only project what you have.
Subscribe
Subscribe now to receive newsletter from Financial Nigeria.