Olajide Olutuyi, Co-Founder/ CEO, Top-Olax Energy Limited
Follow Olajide Olutuyi

@jideolutuyi
Subjects of Interest


Frontier and Emerging Markets
Private Sector Development
Sustainable Development
African entrepreneurship is not a "hype"
16 Mar 2020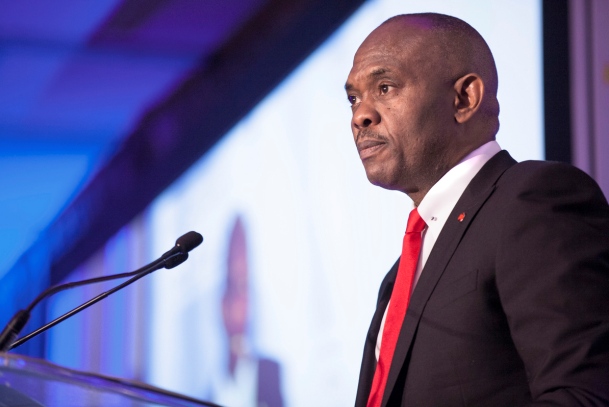 Nigerian entrepreneur Tony Elumelu

Sometime in January, former presidential candidate of the now-deregistered Abundant Nigeria Renewal Party (ANRP), Tope Fasua, posted an article on his social media page. Fasua, who is my good friend, titled the article, "Africa and the Entrepreneurship Hype." Upon reading the article, my immediate response to him was, "this is all muddled up." And it really was, in my opinion.

Fasua is highly erudite and smart. He is also passionate about the Nigerian project. However, we do not see eye to eye on the entrepreneurship debate. I promised I won't do a rejoinder. However, I couldn't help but break that promise.

Fasua started the article by recalling a story told by the late Tanzanian millionaire and chairman of Infotech Investment Group, Ali Mufuruki. At a TEDxEuston event back in 2014, Mufuruki had told the anecdote about the explorer, John Williamson, who became one of the world's richest men from building a mining empire in Tanzania. Williamson had discovered diamonds in an area where the people did not know the value of what they had and he bought the land for cheap. He told the story to illustrate why Africa should not confuse hype with reality.

Fasua used the story to make the point that it is important to know one's value, acquire knowledge and develop capacity. He said despite the much-hyped entrepreneurship phenomenon in Nigeria and Africa, entrepreneurs in the region are not competitive with those in the United States, United Kingdom, Israel, Poland, Malaysia, UAE, Sweden, India, Germany, and other countries, which have adequate infrastructure and other conditions that enable businesses to thrive.

He said many businesses in Africa don't thrive or make much impact due to ineffective public governance. Hence, the entrepreneurship drive in the region is simply a means of survival for many.

My position is that Fasua used all the wrong narratives to discredit entrepreneurship in Africa. I find it even curious that he failed to acknowledge Mufuruki, whom he quoted, as an astute entrepreneur and leader. Apart from heading the investment group, Mufuruki also served as Chairman of Wananchi Group Holdings based in Kenya; Chairman, CEOs Roundtable of Tanzania, and a trustee of the Mandela Institute of Development Studies (MINDS).

Let me state clearly that Fasua's article was a great disservice to millions of hardworking African entrepreneurs who are pulling themselves up by their bootstraps, regardless of whether Fasua feels they are contributing to society or not. Entrepreneurship is not easy and many entrepreneurs are adding value to society and changing how we do things. Although the article admitted that government has a role to play in providing an enabling environment for entrepreneurs to thrive, it failed to make the case for entrepreneurs by calling on the government to do its job. In the end, the article was a downbeat.

I also noticed he was confusing every business owner as being an entrepreneur. As a student of entrepreneurship, I know this is not so. In the book, "Entrepreneurship: Theory, Process, and Practice," Donald F. Kuratko argues that small business owners exploit existing opportunities and optimise supply and demands in established markets. However, entrepreneurs aim to exploit innovative venture opportunities and create new markets at home and abroad. The American entrepreneurship scholar and his co-writer also argued that an entrepreneur is considered a social or business innovator or developer who recognizes and seizes opportunities, while also converting those opportunities into workable and marketable ideas.

Quoting Ory Okolloh Mwangi, the Kenyan lawyer and activist, Fasua wrote, "we cannot entrepreneur(sic) our ways out of bad or absent governance." This is a very subjective comment. While we cannot entrepreneurialize our way out of bad governance, African entrepreneurs and innovators can help change the way we do things currently.

Moreover, there are social entrepreneurs who are contributing to good governance in Nigeria and around the African continent. A good example is Seun Onigbinde whose civic organization, BudgIT, has a mission to simplify public information to drive citizen engagement. The company says it has been able to reach over four million Nigerians via digital and physical spaces. If this is not contributing to governance, I don't know what else is.

There are also Achenyo Idachaba Founder and Creative Director of MitiMeth, an award-winning social enterprise providing solutions to ecological problems; and Bilikiss Adebiyi-Abiola, CEO of WeCyclers, which promotes environmental sustainability and community health by providing recycling services in densely populated neighbourhoods. There are many others in Nigeria and across Africa.

There are several problems on the continent that entrepreneurs can be well-placed to provide solutions to. Unfortunately, my good friend, Fasua, referred to this sort of narrative in his article as "entrepreneurship rhetoric." Nevertheless, more awareness needs to be created about entrepreneurship because Nigeria needs more entrepreneurs, not less.

One would have expected Fasua to use his column and network to advocate government support for both funding and providing the enabling environment for entrepreneurs to thrive. We cannot advocate enough for improved bank lending to entrepreneurs and at lower interest rates.

In poo-pooing what he calls "entrepreneurship hype" in Africa, Fasua said, "Many of those we call entrepreneurs in Nigeria are only one sickness, one misfortune or one downturn or bad business decision away from poverty." But this argument is so flawed because liquid asset poverty (LAP) is not peculiar to Nigeria or developing countries. In fact, this new poverty definition came from a US report looking at poverty in terms of assets – not income.

Based on this definition, a lot more people in the US are poor. The 2019 Prosperity Now Scorecard reports that 40 per cent of people in the US, which Fasua cites as the best country for entrepreneurship, are liquid asset poor. This means they lack the savings to weather just one financial crisis.

In a column in the May 2019 edition of Financial Nigeria, I argued that entrepreneurship education (EE) and government support for start-ups are key factors that have set the United States and China apart as the world's entrepreneurial powers. I subsequently wrote in September on "Nigerian start-ups need government support." In the second article, I said Singapore has become a regional powerhouse for technology because it is backed by a supportive government. In India, the Narendra Modi government has come up with several initiatives to support start-ups and foster a culture of innovation. Sweden is home to Europe's largest tech companies because of the country's support to start-ups.

Where I agree with Fasua is the need for good governance in Africa. But in addition to this, governments should have strategies to support entrepreneurship development without which the new markets and opportunities that need to be created to foster prosperity would remain elusive.
Subscribe
Subscribe now to receive newsletter from Financial Nigeria.