Mojisola Karigidi, Founder and Product Developer, Moepelorse Bio Resources
Follow Mojisola Karigidi

@OjebodeMojisola
Subjects of Interest


Food Security
Governance
Health
Sustainable Development
An environmentalist as Nigeria's Minister of Agriculture
12 Oct 2021
At the beginning of last month, President Muhammadu Buhari sacked his ministers for agriculture and power. The minor cabinet reshuffle that followed saw the redeployment of the erstwhile Minister of Environment, Mohammed Mahmoud Abubakar, as the Minister of Agriculture and Rural Development.

Media commentary on the deliberate changes in the Buhari's cabinet, the first of such in his six years of office, generally omitted the potential benefit of the new appointment of Dr. Abubakar, an environmentalist who obtained his doctorate in watersheds management from the University of Arizona, Tucson, USA. A member of the National Environmental Health Association, USA; National Environmental Society, Nigeria (NES); and with teaching and industry experience in environmental health, Abubakar holds a lot of promise as minister of agriculture.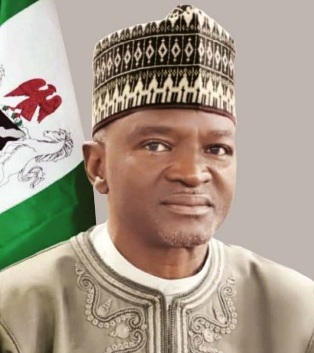 Minister of Agriculture and Rural Development Mohammed M. Abubakar

There are many challenges that currently bedevil agriculture in Nigeria, many of which are intertwined. For instance, decades of low-key communal clashes in agricultural communities in Northern Nigeria, involving pastoralists and crop producers, have given way to deadly terror attacks that have claimed many lives and displaced innumerable peasant farmers. As a result, the low yielding Nigerian agriculture is now in a cycle of low output growth. Agriculture sector GDP grew at an average of 2.09 percent between Q3 2020 and Q2 2021, a fall from over 4 per cent growth rate of the recent past.

Insecurity and low output growth have driven food inflation. According to the monthly consumer price index compiled by the National Bureau of Statistics (NBS), food inflation has been trending above 20 per cent. By dislocating agricultural production, insecurity has also been driving the national poverty rate, which the NBS puts at over 40 per cent.

The role of climate change in this debacle has been recognized. But the centrality of finding appropriate climate solutions has not been well considered and has often been coloured by political machination. Extreme climate events, including drought, flooding, desertification, etc., is a major challenge in the Nigerian agriculture sector. Around the world, these events are causing conflicts, or fuelling them, as people justle for needed access to water and grassland. Climate change is also reducing agricultural output, with seed varieties used by farmers in many developing countries, including Nigeria, susceptible to drought. Also, herders put their cattle on stressful long journeys to find pasture, causing them to emaciate and produce less milk.

The Central Bank of Nigeria (CBN) has championed in the last few years both policy and financial interventions to raise the productivity of crop cultivation in the country. With these efforts coinciding with occurrences of adverse climatic events and growing insecurity, their performance has been underwhelming. A problematic political solution, like "retrieving grazing routes", has a worsened environmental degradation as a potential unintended consequence.

With political and financial solutions failing to deliver the good, it is important to bring environmental solutions into the mix. Indeed, climate change mitigation and adaptation hold the ace in addressing conflict and raising productivity in the agriculture sector. The insights of an environmentalist as the agriculture minister may be the missing link in finding solutions to the festering crises in the nation's agriculture.

The following are specific, climate-friendly policy advice for the consideration of the honourable minister. One, transforming the country's agricultural output would require the introduction of drought-resistant and high-yield crop varieties. Increasing crop yield per acre will reduce demand for new farmlands. Producing more food from less – or same – farmland is gaining increasing research and policy attention in countries having to deal with decreasing arable land. For Nigeria that still boasts substantial uncultivated arable land, high-yielding seed varieties will reduce clearing of bushes. This will slow down deforestation, which is a contributor to warmer environment.

Two, optimizing the use of farmland to achieve food security and environmental sustainability also entails safeguarding against the loss of harvest. In 2019, the National Biosafety Management Agency approved the release of genetically modified cowpea (popularly called beans), developed by Nigerian Scientists, for commercialization. This followed a decade of research led by the Institute for Agricultural Research in Zaria. The genetically modified cowpea prevents up to 90 percent yield loss to pod boring insects. It will also relieve cowpea farmers of cost and environmental implications of applying multiple rounds of pesticides to tackle severe infestation by pod borer (Maruca vitrata). The improved cowpea variety is capable of increasing yield by 20 per cent.

Similar research output is needed to preserve other produce that are susceptible to quick spoilage and insect attacks.

Three, indeed, broader use of technology in Nigeria's agriculture is overdue. Introducing and upscaling the use of precision technologies and software are necessary. Some of the technologies make it possible to identify specific areas on farmlands with greater productivity and areas that require some treatments to make them suitable for crop production. Some of the modern technologies have made it possible to monitor growth stages of crops and plant health, using remote sensing.

Four, a more credible political as well as environmentally conscious solutions to the herders and crop growers clashes is long overdue. This should not be conflated with national security response to terrorism and banditry. The military intervention should intensify. An environmental perspective to the issue of open grazing of cattle would help inform a different solution. In the early days of the President Buhari's administration, there was a plan to recharge the Lake Chad. The plan should be reinvigorated to support agricultural livelihood in the North and reduce the need for internal migration forced by economic adversity.

Apart from these points, there are lingering issues that the minister needs to also attend to. These include artificial scarcity of food. Some food traders hoard farm produce during the harvest season with the aim of selling them at higher prices later. A clampdown on such unscrupulous traders may not yield the desired result. Instead, the government needs to improve support for the development of the value chain of the agriculture sector. Adding value to farm produce through processing will generate more wealth that would be more broadly shared.

Agriculture remains the mainstay of the economy. It accounted for 24 per cent of the GDP in 2020 and provided employment for 34.67 per cent of the workforce, according to World Bank. Allowing such an important sector, which has potentials to be even more dominant in the economy, to continue in a downward slide and in unending conflicts does not bode well for the country. Environmentally friendly solutions for the sector should be seen to have a chance of success under a minister that has vast training and professional experience in environmental resources management.

Mojisola Karigidi, a Financial Nigeria Columnist, is a Nigerian biochemist and the founder and product developer at Moepelorse Bio Resources. She is also a Global Innovation Through Science and Technology (GIST) awardee, and an Aspen New Voices fellow.
Subscribe
Subscribe now to receive newsletter from Financial Nigeria.