Event Details
13th Africa PPP
Category : PPP
Place : Marrakesh, Morocco
Date : 24 October - 26 October, 2023
Event URL : https://africappp.com/
Status :
Registration in progress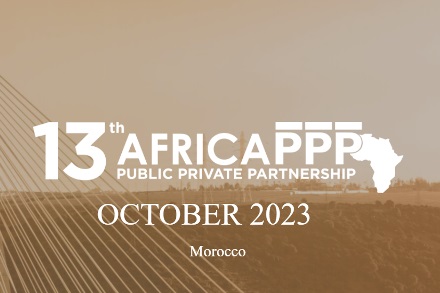 It will feature active and upcoming projects in renewable energy, waste to energy, wastewater, bulk water, bulk transport and infrastructure and spotlight new projects in social service PPP's.
Africa PPP brings together the continent's leaders in infrastructure delivery, procuring authorities, public agencies, and the funding community with industry to discuss infrastructure challenges and opportunities; and how innovations in project delivery and readiness, deal structuring, stakeholder and community engagement, procurement, life cycle asset management, and technology are helping solve critical issues.
Quick Search for Upcoming Events
Event Categories
Subscribe
Subscribe now to receive newsletter from Financial Nigeria.