Mojisola Karigidi, Founder and Product Developer, Moepelorse Bio Resources
Follow Mojisola Karigidi

@OjebodeMojisola
Subjects of Interest


Food Security
Governance
Health
Sustainable Development
What can African agriculture learn from Brazil?
16 Nov 2017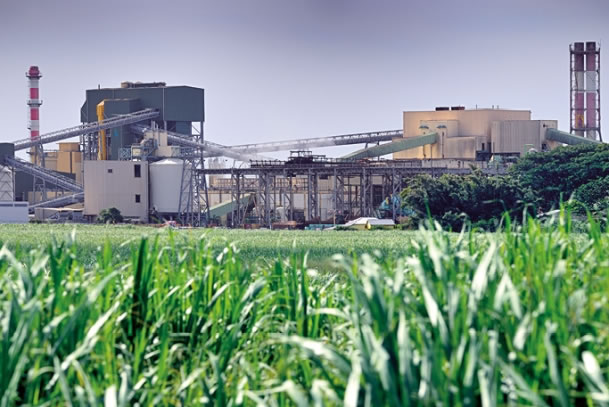 A Brazilian sugar cane plantation and sugar mill
Last month, President of the African Development Bank (AfDB), Akinwumi Adesina, took a series of bets on Africa's ability to feed itself, lift millions of its people out of poverty and help feed the world. The huge potential of the continent – fertile soils and up to 360 million hectares of uncultivated arable land, in addition to its status as the largest producer of a number of food and cash crops – puts Africa in a strong position to feed the world. However, there is still much to be done.

The continent has made lots of progress over the years, leading to a reduction in chronic under-nutrition from 25 percent to 13 percent. As part of the global nutrition targets for 2025 set by the World Health Assembly in 2012, the United States Agency for International Development (USAID) aims to contribute to the global goal of reducing stunting by 40 percent. Between 2009 and 2016, the prevalence of stunting in USAID's 19 nutrition-priority countries, which include 12 African nations, decreased from 40 percent to 34 percent. Nevertheless, Africa remains the only region where the percentage of population that is food insecure is increasing.

Between 1990 and 2014, the number of stunted children under the age of five years declined from 255 million to 159 million worldwide, according to the United Nations International Children's Emergency Fund (UNICEF). But during the same period, the number of stunted children under five increased in West and Central Africa from 19.9 million to 28 million. Due to the continent's food and nutrient insecurity, there is a need to discuss measures that have worked in other parts of the world for the purpose of replicating them in Africa for food security.

The idea that Africa can feed the world is not overly ambitious. Indeed, it is realistic if all hands can be on deck to make it happen. We know this because Brazil has shown us what is possible. Brazil, the largest country in South America and the fifth largest in the world, with over 80 million hectares of arable land, is one of the three largest producers and exporters of soybeans, sugar, coffee, orange juice, beef, tobacco, ethanol and broiler chickens.

Brazil was able to transform its agriculture sector into one of the most competitive in the world within a generation. Although the Brazilian economy was strongly based on agriculture, the country received food aid from abroad and was still a major food importer until the 1980s. But during the following decades, the application of science and technology transformed the country's traditional agriculture into a modern, competitive one.

The country achieved this feat with only 13.5 percent of the world's potentially arable land and 15.2 percent of the world's renewable water resources. Meanwhile, the whole of Africa sits on roughly 60 percent of the total global uncultivated land.

Despite its acidic, weathered and tropical soils, with low fertility, Brazil is notable for its science-based, technology-driven and high-yielding tropical agriculture. For us in Africa, about 874 million hectares of our land is considered suitable for agriculture. Although 83 percent of this has fertility challenges and other limitations that require huge improvement costs for optimum performance, one of the lessons we can gather from Brazil's agriculture success is the development of new crops and forage varieties that can withstand harsh environmental conditions.

For instance, research and entrepreneurial efforts in Brazil led to the development and cultivation of soybeans for lower altitudes. This variety of soybeans could yield even higher than those produced in temperate regions.

To change the farming environment in Africa, we must adopt new technologies, modern innovations – including improved seeds – selective agrochemicals, and mechanization of agricultural activities. In fact, we need to encourage more large scale or commercial farming systems. Commercial farming on large hectares of land will maximize the use of modern machineries, reduce labour cost and increase productivity.

Increased research into plant breeding and genetic engineering based on the unique soil types in Africa and the prevailing climate conditions is a major requirement to develop high-yielding crops, maximize available land and improve the competitiveness of Africa's agriculture. We will have more than enough to feed ourselves and export to other nations.

For areas in Africa struggling with drought, a number of interventions are available to aid crop production. For instance, there is a water-efficient maize variety that can yield four tonnes per hectare. The yield of this variety of maize surpasses the existing commercial varieties by 56 percent.

African governments have roles to play to boost agricultural productivity. Of course, this is in addition to the roles of the non-governmental and the private sectors. The future of Africa's agriculture can be made or marred by government decisions and policies.

The significant changes in Brazilian agriculture took place in response to a strong demand by the government-led industrialization process that occurred from the 1960s to early 1980s. The industrial transformation did not just happen. It was prompted by Brazil's growing population, rapid urbanisation, high rural-to-urban migration, and increased opportunity cost of labour for farmers. These trends mirror the current situation in most African countries and it should propel us to take decisive actions.

An ambitious industrialization policy was executed in Brazil to limit food importation by using exchange controls and subsidized interest rates for loans to food processing industries. The industry and services sectors directly linked to agriculture were also transformed.

Investments in energy and transport infrastructure, which are important for agricultural expansion, were put in place. As a result, agricultural output was significantly expanded, agricultural exports were diversified, and food prices were reduced. The industrialization policy translated into an increase in the share of industrial Gross Domestic Product (GDP) from about 20 percent in 1960 to over 50 percent of total GDP by 2004.

In a nutshell, the policies that played a central role in the process of agricultural modernisation in Brazil include support for (i) agricultural research and development; (ii) rural extension and availability of well-subsidized financial credits for capital financing; and (iii) purchase of modern inputs and machineries.

The expansion in supply of major agricultural commodities was highly successful. Between 1976 and 2011, Brazilian grain and oil seeds land area increased by 32 percent, while production increased by 240 percent, and yield increased 2.57 times. Sugarcane production also increased from 89 million to 696 million metric tonnes in the same period. Sugar production increased by 369 percent from 6.72 million to 31.51 million tonnes. Similar trends were recorded for the meat sector. Beef, pork and poultry production increased steadily from 4.27 million metric tonnes in 1978 to 25.49 million metric tonnes in 2010/2011.

As a result of trade liberalisation and the expansion of agriculture into new regions in Brazil, the country has become one of the world's leading cotton producers and an important competitor to the United States', Europe's and Asia's cotton markets.

Here's what Africa should no longer do: The continent should stop spending so much money on food importation. Over $35 billion annual spending on food importation, which is expected to reach $110 billion by 2030, will do us no good. It will keep countries on the continent trapped in poverty as long as they remain consumers instead of being producers.

Countries across the continent must invest more in developing or adopting tested technologies to massively expand our supply of food commodities, by increasing their capacities for food production and processing. There should be adequate financial support to mechanize agriculture systems and boost commercial agriculture. To support large scale and smallholder farmers, rural infrastructure, especially electricity and good road networks, must be assured.

African countries should come together to rapidly strengthen public policies and private sector participation to allow the region better access to external markets and better value for our commodities in such markets.

Africa has the ability to feed not only its people, but also the rest of the world. The continent must look to learn from those who transformed their agriculture in the past, if it must move bravely into the future.

Mojisola Ojebode, a Financial Nigeria Columnist, is a Nigerian biochemist and the founder and product developer at Moepelorse Bio Resources. She is also a Global Innovation Through Science and Technology (GIST) awardee, a Mandela Washington fellow, and an Aspen New Voices fellow.
Subscribe
Subscribe now to receive newsletter from Financial Nigeria.