Jide Akintunde, Managing Editor/CEO, Financial Nigeria International Limited
Follow Jide Akintunde

@JSAkintunde
Subjects of Interest


Financial Market
Fiscal Policy
The legacy of CBN Governor Godwin Emefiele
07 Jun 2018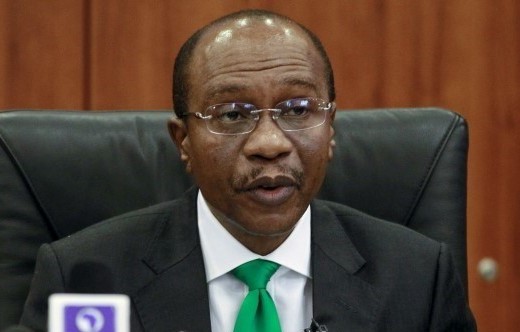 CBN Governor Godwin Emefiele
Great central bank governors are validated by major financial crisis. Among such was Mark Carney. His policies, when he was Governor of Bank of Canada, sheltered Canadian banks from the global financial crisis (GFC) of 2008-2009.

Our very own Lamido Sanusi, now Emir of Kano, belongs to this company of great central bankers. As Governor of Central Bank of Nigeria (CBN) between 2009 – 2014, the policy interventions of the bank were decisive. They ensured the systemic crisis in the banking sector, following the GFC, were contained, resolved and that no Nigerian depositor lost his/her savings.

Prof. Charles Soludo, CBN Governor from 2004 – 2009, belongs to a different category of central banking geniuses, who are validated by the transformational outcomes of their foresighted policies. Soludo's banking industry consolidation reform of 2004 has simply repositioned Nigerian banks forever.

The odds of Godwin Emefiele becoming a quintessential central bank governor weren't great when he was appointed in 2014. At best, he looked set to be a "stability era" CBN governor, who would ride on the reforms introduced by his outstanding immediate two predecessors. The Nigerian oil economy was enjoying a price boom. And, most inauspiciously, Emefiele emerged from a successful career in one of Nigeria's largest banks without a known industry voice.

Nevertheless, he promised in his inaugural speech to drive change. But in choosing development banking – an arena of patronage and waste – as a key frontier of impact, he must have caused many keen observers of the CBN – definitely me – consternation.

However, it was the political and the economic outlook of the country that drastically changed within months of Emefiele's assumption of office. President Goodluck Jonathan, who appointed him, was unexpectedly defeated in the March 2015 presidential election. A few months after his inauguration, President Muhammadu Buhari ordered the arrest of Jonathan's National Security Adviser (NSA), Sambo Dasuki. In what became codenamed Dasukigate, billions of naira inappropriately sourced from Emefiele's CBN for the purchase of arms for the military, had been allegedly diverted into Jonathan's campaign.

The economy also went into a tailspin. By the end of 2014, the price of oil began a precipitous fall. The Brent crude futures crashed to $30 a barrel in January 2016, from above $110 in November 2014. The consequent sharp economic downturn in Nigeria brought a foreign exchange policy and supply crisis to the CBN's doorstep.

Out of the blue, Emefiele had his crisis opportunity for greatness. But his immediate responses only provided some clues as to how he had managed to escape the sacking by 'anticorruption' Buhari, following the Dasukigate salacious revelations. CBN's forex policy was brought into alignment with views outside the bank, and to vested interests.

For months, the CBN maintained its currency peg of N199/$1, by the sheer dictates of President Buhari's openly populist stance against "devaluation" of the naira. Emefiele then rode on the populist impetus to openly justify CBN's bias in the allocation of foreign exchange in favour of Dangote refinery; depriving access to other market participants. Ostensibly, the privately-held refinery would help the country end petrol scarcity and importation.

The fast-deteriorating policy environment was further jolted by CBN's imposition of blatant capital controls, which spooked foreign investors. The CBN also introduced a list of 41 imported items that could not be funded through its forex auctions. With intermediate goods on the list, the manufacturing sector went into a cycle of downturn.

However, oil prices have been rising for about a year now. In response, Emefiele's CBN has introduced a more credible foreign exchange regime. It has established specific "windows" to funnel forex supply to key market segments. This strategy has boosted dollar-liquidity locally and renewed foreign capital flows into the economy again.

Emefiele may leave a legacy of high foreign reserves. On May 21, 2018, the gross reserves had reached $47.75 billion, from $30.57 billion a year earlier. Foreign reserves matter for frontier economies like Nigeria, which depend on foreign technologies and foreign goods. The reserves help to smoothen foreign trade and encourage foreign capital inflows, when high. But with probable oil price retreat or asset sell offs by foreign portfolio investors, on political risk, the trend growth of the reserves could reverse before Emefiele's tenure would end in June 2019.

However, the lack of courage to act in the interest of the longer-term transformation of the economy would more likely define Emefiele's CBN. The "hold" decisions of the Monetary Policy Committee (MPC) meetings during his tenure have been rampant. Out of the 23 bi-monthly MPC meetings, the anchor interest rate, the Monetary Policy Rate (MPR), was unchanged 19 times.

The two "hold" decisions before the March 28, 2015 presidential election simply aligned with public wait-and-see attitude. CBN's received policy decisions further extended into the next three MPC meetings, trying to decode Buhari's body language, even as he wasted time to fully form his government and formulate policies. Since July 2016, the MPC has left the MPR unchanged at 14%, including when, as Emefiele observed at the conclusion of the May 2018 meeting, the economy needed new impetus.

When in November 2015 the MPR was reduced from 13 percent to 11 percent, the decision started to reverse only four months later. All through the cycles of the negative GDP growth from Q1 2016 and the sluggish, oil-led economic recovery beginning from Q2 2017 to date, the CBN has maintained the MPR at 14 percent.

Caught on the horns of a dilemma of high interest rate, which stifles bank lending for real sector production, and inflationary economic growth, the CBN opted for the former. This clever choice made government bonds quite attractive to portfolio investors. Ironically, though, it later made domestic debt too costly for the same government, after public debt had ramped up by a whopping N9.1 trillion in just 2016 and 2017.

Thus, Emefiele frittered away the crisis opportunity for his greatness. In the twilight of his governorship, he needs to revert the CBN to its policy and professional independence. He needs to close the vault of the bank to 2019 electioneering, advised by what was an improbable outcome of the 2015 presidential election.

Perhaps he can do better with managing CBN's special funds for development financing. But, clearly, Emefiele has it all to do now to have no less than an undistinguished legacy.
Subscribe
Subscribe now to receive newsletter from Financial Nigeria.