Akachi Ngwu, Author, Entrepreneur
Subjects of Interest


Communications
Entreprenuership
Public Relations
Rising competition and sponsorship trends in Nigerian beer market
23 Oct 2019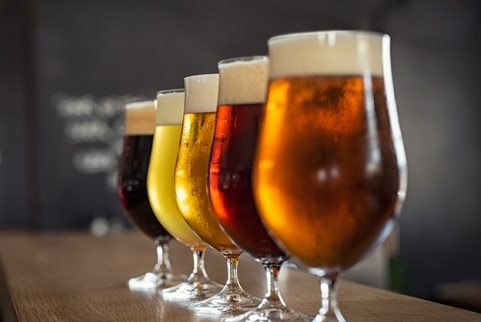 Glasses of beer

Competition in the Nigerian beer market has become stiffer since the entrance of Anheuser-Busch In Bev (AB InBev), the world's largest beer producer, in 2016, following the AB InBev-SABMiller merger. The Belgium-headquartered AB InBev has become the fastest-growing beer producer in the Nigerian beer market – which for a long time was dominated by Nigerian Breweries Plc, the oldest and largest brewing company in the country, and Guinness Nigeria Plc.

Focused on the value segment of the market, AB InBev's competition against the leading brands has seen it displace Guinness Nigeria from the second position in the domestic market for the first time, based on the companies' 2019 half-year revenues. The performances of the three leading beer companies in Nigeria show that Nigerian Breweries generated the largest revenue of N170.1 billion in the review period, followed by International Breweries – AB InBev's subsidiary – whose revenue was N68.6 billion. Guinness Nigeria reported revenue of N67.8 billion for its 2019 half-year.

But based on their 2018 full-year results, Guinness Nigeria, a subsidiary of Diageo – the world's largest producer of spirits – still held steady in the second position, while Nigerian Breweries, a subsidiary of Heineken International, still dominated the beer market in Nigeria – both in terms of revenue and total volume, according to a report by Euromonitor International, a provider of strategic market research. As the beer war in Nigeria rages on, it is expected that the competition will drive innovation and excite consumers, of which Nigeria has in large numbers.

With a population of 200 million, Nigeria was ranked second largest beer producer in Africa, behind South Africa, with a volume of 18 million hectoliters in 2018, according to Statista. The total beer produced in Africa in that year was about 140.94 million hectoliters. Per capita beer consumption in Nigeria as of 2016 was 11 litres, which was slightly higher than the African average of 9 litres. (The leading beer producer, South Africa, had a per capita beer consumption of 62 litres.)

According to Naspire, a social learning platform for African professionals and entrepreneurs, the premium brands segment of the beer market has three brands, namely Heineken Lager, Guinness Stout and Budweiser Lager, which was launched in Nigeria in 2018 by AB InBev. The country's value brands segment is dominated by Star, Gulder, Legend Stout, Trophy, and Hero.

Per the Euromonitor's report, while there is a shift of consumers to cheaper and more affordable brands, also known as value brands, premium lager posted the fastest growth in 2018. The move to affordable brands is being driven by Nigeria's weak macroeconomic condition, which has negatively impacted consumers' purchasing power. As the macro-environment becomes more challenging and the competition stiffens, the companies are using various strategies, including cutting prices, to maintain and grow their market shares. For instance, some of AB InBev's beer brands in the Nigerian market are about 40 percent cheaper than those of its rivals.

The companies are also known to utilise sponsorships and marketing promotions as part of their marketing communication strategies. The Mediafacts report of MediaReach shows that Nigerian Breweries spent over N2 billion on above the line (ATL) advertising activities (television, billboards, radio and magazines/newspapers) in 2016. Guinness Nigeria's advertising spend in the same period was over N700 million, while AB InBev, a fairly new entrant at the time, spent N300 million on ATL advertising, mostly on billboards.

The companies have also embarked on promotions and sponsorships of music concerts, fashion shows and cultural events, among other activities. A key part of their marketing communication activities is sponsorship of sports events, particularly football. The popularity of football makes it an attractive proposition for major sponsorship deals by global brands, which include beer producers like Heineken and AB InBev.

A FIFA-commissioned review of 2018 World Cup showed that the television audience for the final game between France and Croatia drew an audience of 516.6 million people. In fact, the report says more than 3.572 billion people – about half of the world's population – watched at least one minute of the entire tournament. Budweiser has been tapping into this large audience for years as a longstanding sponsor of FIFA World Cup tournaments.

Earlier this year, the AB InBev beer brand announced new multi-year global partnerships with the English Premier League (EPL) and Spain's La Liga. The deals were activated across five continents and in more than 20 countries, including the United Kingdom, China, South Africa, India, Chile and Nigeria. The activations included trophy tours, viewing parties, broadcast media assets and content collaborations. The activations covered so many countries because those leagues and their participating clubs have a global fan base, including in Nigeria.

In 2016, Nigerian Breweries' Star Lager announced an unprecedented partnership with five European football clubs – Arsenal, Juventus, Real Madrid, PSG and Manchester City. The company is also a sponsor of Nigerian Professional Football League (NPFL). Guinness Nigeria has also been involved in sponsoring some football clubs in the NPFL, such as Sunshine Stars of Akure, Dolphins of Port Harcourt, Lobi Stars of Markudi.

Heineken, the parent company of Nigerian Breweries, is famously known for its sponsorship of the Champions League, Europe's biggest club football tournament. The Dutch beer brand and UEFA's relationship goes back to 1994. The partnership, which includes the UEFA Super Cup, has been extended until the end of 2021. As part of its promotion in Nigeria, Heineken created an experiential centre for football fans to network while watching their favourite football clubs during Champions League matches.

Alcohol sponsorship is a huge market in sports. The 2019/2020 season of the EPL, LA Liga and Champions League is underway. During this period, which would terminate in May 2020, football fans are expected to be hugely entertained, while the sponsors would look to leverage the commercial opportunity provided by the tournaments to increase their brand value as well as market share and revenues. The stiff competition also provides opportunities for the brands to innovate and improve the quality of their products and create more value for their customers. So, let the games continue!
Subscribe
Subscribe now to receive newsletter from Financial Nigeria.