Cheta Nwanze, Lead Partner, SBM Intelligence
Follow Cheta Nwanze

@Chxta
Subjects of Interest


Fiscal Policy
Geopolitical Analysis
Governance
Politics
Matters arising from maiden Health Preparedness Index of Nigerian states
15 Jun 2020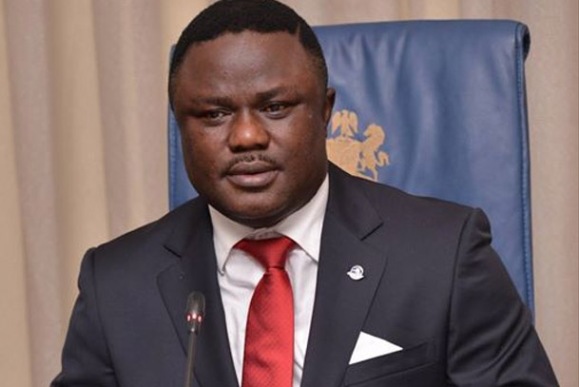 Governor of Nigeria's Cross Rivers State Ben Ayade

On May 19, 2020, SBM Intelligence published its maiden Health Preparedness Index (HPI), a ranking of Nigeria's 36 states showing how equipped each of the states is for a major disease outbreak. In essence, the HPI is a tool for measuring how prepared Nigerian states are to face major health challenges; at the same time, it aims to promote healthy competition among the states to boost health outcomes and ultimately improve their rankings.

We used six indicators to rank the states, with each indicator having a different weight based on how important we deemed it in the scheme of things. The indicators are doctor-to-population ratio; infant mortality; human development index; proportion of state's budget spent on healthcare; state's budget per capita; and average household size. Based on these indicators, the best-performing states on the 2020 HPI are Cross River, Lagos, Anambra, Kwara and Ondo. The worst-performing states are Kebbi, Kano, Gombe, Jigawa and Niger.

On the afternoon of May 19, I was confronted by a friend from Cross River, who felt offended that his state was ranked at the top of the list. Despite my explanation of the methodology used to prepare the rankings, he refused to be placated.

While the ranking itself is credible, we knew the methodology would be fraught. In the first version of the chart, which was only published to our email list, we took the 2019 budgets of each state and extracted how much was allocated to healthcare. Then, we calculated both per capita expenditure on health as well as the percentage of the health budget. At this juncture, we had a problem. To a man, everyone on the team agreed that a more accurate data point would be the actual health spending, which could only be found in the budget implementation reports of the states, rather than the approved budget figures.

But as we were raring to use this approach, we hit another problem. Nigeria's sub-national units are not known for their transparency. In trying to find budget implementation reports for 2019, we found that for a huge majority of the states, the reports were not ready. So, we went for the previous year's report. For 2018, the only states whose complete budget implementation reports were available as of March 2020 were Akwa Ibom, Anambra, Borno, Edo, Enugu, Ekiti, Jigawa, Kaduna, Kebbi, Kogi, Nasarawa, Oyo, Sokoto and Taraba. Lagos, Nigeria's richest state and one of Africa's biggest economies, was among the 22 states that did not have a full 2018 budget implementation report.

Niger State had reports for only three quarters in 2018; Ogun had reported for just a quarter, same for Osun. Eventually, we had to use the approved 2019 budgets, rather than actual health spending.

The foregoing speaks to the lack of efficiency and transparency in the states and part of the reason for the bad decision-making and the apparent poor outcomes. For example, our highest-ranked state, Cross River, has a budget that is deemed by many, including us, to be unrealistic. Hence, it would have been great to see the implementation reports of the states. But the reports are unavailable. This lack of budget implementation reports was the reason we gave the indicators for health budget and state budget per person lower weightings than what was initially planned during the ranking design stage.

Going away from the machinations of index design, a critical look at the raw budgetary allocations gives some important findings. The World Health Organisation (WHO) recommends that its member countries should spend 15 per cent of national budgets on healthcare. At the sub-national level, only Kwara exceeded the recommendation as its healthcare allocation for 2019 stood at 17 per cent. Bayelsa had the lowest figure at 2.1 per cent. The average figure across the states was 3.7 per cent. There are significant consequences to underfunding healthcare. The WHO says that the economic cost of malaria, Nigeria's most significant public health problem, may be as high as 1.3 percentage points reduction in annual economic growth due to cost of treatment, loss of productivity and earnings due to days spent off from work due to the illness.

Recently, the 2020 doctor-to-population ratios of each state became available, thanks to the National Bureau of Statistics (NBS). After a lot of discussion, we gave it the largest weighting. Edo has the best doctor-to-population ratio with one doctor for every 1,390 people, while Katsina, which is the worst by some distance, has one doctor for every 55,000 people. These numbers become more woeful when compared with the WHO recommendation of one doctor for 1,000 people.

Unfortunately, these numbers may not significantly improve because of the exodus of doctors from Nigeria, a phenomenon which has only slowed down recently because of the COVID-19 pandemic. In a piece I wrote for the June 2019 edition of this magazine, I said of the almost 200 graduates in the 2006 class of Medicine in the University of Benin that my brother was also a part of, less than 10 of them were still in the country. Since I wrote that piece, that number has more than halved. There are less than five of them remaining in Nigeria. Given this level of exodus, it was no surprise that no state scored up to 30 per cent in our final ranking, despite the significant weighting we gave the indicator on doctor-to-population ratio, and the other highly-weighted indicators like infant mortality and human development index.

Now, infant mortality is an important indicator of how seriously a state takes its healthcare. Ondo has the best infant mortality at 37 deaths per 1,000 live births, while Kano ranked worst with 112 deaths per 1,000 live births. There was no data for Enugu and Edo states. Infant mortality is an important indicator for gauging the overall physical health of a community.

The preservation of the lives of newborns is also a strong indicator of the effectiveness of public health and other social policies. State governments need to ask themselves some critical questions like, what do we do to improve maternal care? How do we ensure that children are born in better conditions? What do we do to improve the lives of our citizens?

There appears to be a lot of efforts that the states are making with the aim of improving health outcomes. But measured by outcomes, these efforts do not appear to be yielding much fruits.

As Nigeria faces a probable economic recession in 2020, the importance of understanding the interplay between wider economic factors and health outcomes cannot be overstated. Health spending by states would reduce, with the attendant effect of weaker health outcomes. During a recession, it goes without saying that household income would also shrink. According to a 2010 study by the BioMed Central, a United Kingdom-based publisher of scientific journals, on the effects of economic recessions on maternal and infant mortality, household income is directly impacted by economic contraction. The study also shows that even where there are free services, there are 'demand-side' costs such as transport that could make it difficult for some pregnant women and mothers to access the free services.

Health care services, which are determined by the state's ability to raise funds, are usually also impacted in a recession due to reduced government revenues from taxation and other revenue channels, according to the BioMed Central study. In Nigeria, we have now seen how oil revenues, the largest portion of government revenue, have plummeted due to the oil price crash resulting from the coronavirus outbreak.

The key findings from the HPI report shows that there are some urgent policy responses that state government must embark upon to be better prepared for disease outbreaks. Indeed, reversing the brain drain of doctors is imperative, although it is not going to be easy. By making healthcare a priority and honouring agreements with medical professionals, the incessant strikes by the professionals would reduce.

Medical facilities should be properly equipped at least to be able to provide an acceptable level of care. Some government hospitals should actually be upgraded to world-class standards. Getting the chance to work in a world-class environment back in Nigeria and having a decent pay would encourage many doctors to stay in the country.

Finally, boosting the overall business environment also matters. State governments would need to wean themselves off their dependence on credits from the Federal Account Allocation Committee (FAAC) by developing their private sectors and harnessing their agricultural capitals to expand their internally generated revenues (IGR). Strengthening the security in the states and partnering with companies in the power sector to boost electricity supply would improve the business environment and incentivise private sector investments in healthcare.
Subscribe
Subscribe now to receive newsletter from Financial Nigeria.