Daniel Iyanda, Staff Writer, Financial Nigeria
Follow Daniel Iyanda

@DanielIyanda
Subjects of Interest


Communications
Entreprenuership
ICT
SMEs
LinkedIn is also great for B2C marketing
16 Apr 2019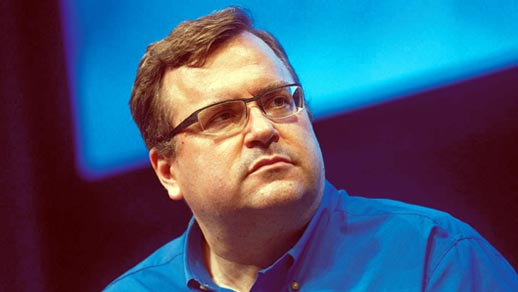 LinkedIn Co-Founder, Reid Hoffman

Among the major social networking sites, LinkedIn is the most expensive site to advertise on. The average cost-per-click (CPC) – which is simply how much the social media company charges advertisers each time a visitor clicks on a sponsored post – on LinkedIn is $5.61. In comparison, Facebook's average CPC is $0.51; Instagram is $1.28; and Twitter is $0.53.

With about 610 million users, LinkedIn is the largest social networking site for professionals. While its user base is small compared to that of Facebook (2.32 billion) and Instagram (1 billion), the eclectic collection of LinkedIn users makes it the go-to platform for "business-to-business (B2B) marketing," which refers to the practice of promoting and selling products or services of a particular business to other businesses. This is in contradistinction to business-to-consumer (B2C) marketing, which is targeted at consumers.

In other words, LinkedIn is a platform for online "business networking." Latest data on user profile shows that up to 74 million LinkedIn users are senior level executive influencers and 48 million are in decision-making positions.

Due to its user profile and particularly its high CPC, LinkedIn is often ignored in B2C marketing. But this is a mistake. There are ways B2C companies can also leverage LinkedIn in their marketing strategy without breaking the bank. Even the high CPC should not be a deal breaker, considering the return on advertising spend (ROAS).

LinkedIn is an ideal platform for B2C companies considering the fact that a large chunk of LinkedIn users are millennials. Out of the two billion millennials globally, LinkedIn estimates 87 million of them are on its platform. According to HubSpot, a marketing, sales and CRM software provider, LinkedIn has the highest visitor-to-lead conversion rate at 2.74 percent. This is 277 percent higher than both Facebook (0.77 percent) and Twitter (0.69 percent). It is also above the average conversion rate of 0.98 percent for all social media.

Based on statistics provided by LinkedIn, one post usually reaches 20 percent of a user's network. Meanwhile, with 20 posts per month, a user will reach 60 percent of his or her network. This is unlike Facebook where organic reach is stifled at 6 percent, according to Social@Ogilvy, a social media service.

For instance, when a Facebook user with 1,000 friends makes a post, it will reach only 60 people without promotion. A user with the same number of connections on LinkedIn usually gets his or her post to be seen by up to 200 people. With such an organic reach, LinkedIn provides immense value to everyone. It is the best platform for individuals to establish their thought-leadership as well as promote their businesses, whether B2C or B2B.

In this digital economy where much of the 4.4 billion people with internet access spend up to a quarter of their day online, it is rare to see any business not engaging in some form of digital marketing. The 2019 Digital Report released by We Are Social and Hootsuite states that globally, internet users spend an average of six hours and 42 minutes online daily. The report also says the average internet user spends up two hours and 16 minutes on social media daily.

For businesses that are using digital marketing channels to reach customers online, there are a variety of useful channels, which can include social media, display advertising, content marketing, influencer marketing, search engine marketing (SEM) and email marketing. A B2B company, for instance, might choose SEM, display advertising and email marketing as its digital marketing channels. A B2C company, on the other hand, might use social media and influencer marketing.

According to the business mantra, "customer is king." But in digital marketing, they say "content is the king." The key to leveraging LinkedIn is content. Different contents can be shared on LinkedIn, including texts, videos and pictures. LinkedIn also allows for long reads. Such longform articles, especially when well-written, can be used to show your expertise and establish a user's thought-leadership.

Any content shared must inform, entertain or educate. With the recent launch of LinkedIn Live, video contents will have more prominence on LinkedIn. According to LinkedIn's research, people on the platform are 20 times more likely to share a video than any other type of content.

Optimisation of personal profile is a great way to attract the right connections; in fact, it is the first step to B2C marketing. By providing all the required content to complete your profile, you are giving other users an opportunity to see what you do. The next logical steps would involve growing your network.

LinkedIn allows a maximum of 30,000 1st-degree connections. Once that limit is reached, every other connection is regarded as a follower. Understandably, more interactions can only be achieved with the 1st-degree connections in a user's network.

It is good for every business to have a company page on LinkedIn to establish the business as a distinct entity. It also adds to the credibility of the company in attracting the right talents, especially a new company. Akin to a personal profile, a company page must be optimized with all the requisite details to make a great impression. These include the business logo, background image, location, industry and other details about the business.

Leveraging a robust personal profile and consistently sharing information, including market products and services, on the company's page is a great way to drive a large following. This strategy will help to increase awareness and generate quality leads. The LinkedIn page of Gokada, a Lagos-based motorbike hailing service, is barely five-months-old, and it has over 7,000 followers. This is far more than its Twitter account, which has 5,719 followers, even though it was set up over a year ago.

Gokada is a prime example of a B2C service that has defied the notion that LinkedIn is a social media platform that primarily supports B2B marketing. Indeed, as a largely B2B company, Microsoft paid $26.2 billion for LinkedIn in 2016 because of the value proposition the platform offers for businesses. But the social media platform also holds significant potential for B2C companies that would like to attract various consumer demographics, including the upwardly mobile.


Editor's Note
This article is published under the series Finance and Technology, a new platform of Financial Nigeria magazine, promoted by Simplex Business Solutions Limited. Knowledge leaders in the interception of finance and technology are welcome to contribute to the industry platform. Editorial contributions should be submitted to editor@financialnigeria.com.
Subscribe
Subscribe now to receive newsletter from Financial Nigeria.