Ayuli Jemide: The lawyer who found home in the deal room
Summary
Detail Commercial Solicitors is Nigeria's first commercial solicitor firm to specialize exclusively in non-court room practice.
Lead Partner, Detail Commercial Solicitors, Ayuli Jemide
In this interview, Ayuli Jemide, Lead Partner, Detail Commercial Solicitors (DCS), discusses his non-court room practice, background, Nigeria's leadership selection, and his acute sense of satisfaction. He was interviewed by Jide Akintunde, Managing Editor, Financial Nigeria magazine.

Jide Akintunde (JA): First, I would like to congratulate you on your new book, which made it to number one on New Releases on Amazon. What are your major postulates in the book?

Ayuli Jemide (AJ): As you know, the title of the book is "ListenEveryHow – How Negotiations Work". I wanted the title itself to explain the main theme of the book. The Greek philosopher, Epictetus, said we have two ears and one mouth so we can listen twice as much as we speak. A major theme in the book is the art of listening – listen for what is said, listen for the background noises, listen to the body language; and, importantly, listen to what is not said. Therefore, to ListenEveryHow, you need your ears, your eyes, and your gut.

Another important theme is studying the pawns available to you. One major pawn is time. If your counterparty is in a hurry and you are not, you can leverage this pawn masterfully in a hurried world.

One of the most important themes in the book is understanding mindsets at play during a negotiation. Why do people want what they want? Henry Oberlander, one of the world's greatest conmen said: "Everyone is willing to give you something for whatever it is they desire the most." It is, therefore, important to understand what people really desire the most. Their value mindset dictates their price point.

You would realize, for example, that people who are emotive about their decisions tend to value things slightly different, compared to buyers or sellers focused on intrinsic value. I really love that the book is a story book with hand-sketched illustrations and anecdotes. It is not a textbook. It is brimmed with a lot of my true stories from years of dealings; and each chapter contains simple nuggets.

JA: Detail Commercial Solicitors has the distinction of being Nigeria's first commercial solicitor firm to specialize exclusively in non-court room practice. As the founding partner of the law firm, what was your vision – or perhaps fear – for opting for this type of practice?

AJ: It would be too simplistic, and perhaps spiced up, to say I sat down one day and opted for this type of practice. We are all products of our experiences. The things that drive us and keep us awake at night are born out of the things we have seen, heard, or read. My journey after leaving law school was a bit of a circuitous expedition, which I am grateful for in retrospect.

After law school, I told my Dad (who is a lawyer by the way) that lawyers do not make the kind of money I want to make. So, I wanted to be a businessman. I tried my hands on all sorts of things (real estate brokerage, importing water treatment equipment, woodwork, oil service industry supplies, and more in my early years) and none of them had a fortune 500 prospect. I then went back to law practice, tail between my legs. I quickly got absorbed in court room work. That, for me, was drudgery. Conversely, as far as lawyering goes, I discovered that my problem-solving skills, creativity, and attention to the minutiae auspiciously found a home in the deal room. So, I went into a law firm merger to enable me focus on being a corporate/transactions lawyer within a full-service firm environment. The merger failed within a year and led me to, perhaps, the most important crossroads in my career.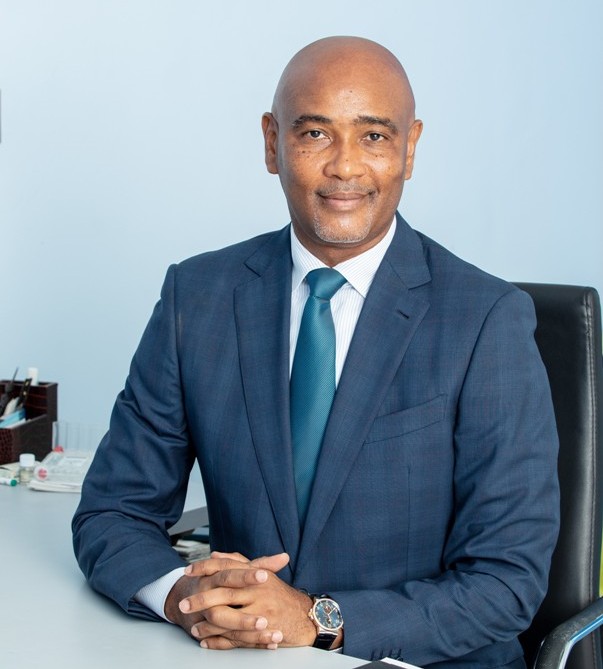 As I weighed my options about what was next, I heard a clear voice, which must have been God's, saying "why don't you set up a strictly solicitors' firm since that is what you know how to do and enjoy doing?". The fact that the idea sat very well with my contrarian nature (I thrive when I do things out of sync with the norm) made the vision less daunting. But the task itself was not without hoops and loops. In 2005, Detail Commercial Solicitors set out in Marina, Lagos with a clear vision to be in the top echelon of commercial law firms, have a good work environment, and bring tangible value to clients. These boxes have been ticked, thankfully.

JA: How difficult was it for you to convince your other partners that they should trust your judgement on the specialty, at that early stage after founding DCS?

AJ: When I opened offices in 2005, I was a sole partner. All the partners that came after that joined the firm because the vision of Detail Commercial Solicitors resonated with them and grew organically. I recall the story of my Partner, Dolapo Kukoyi, who is now Managing Partner. She came back from the UK around 2006 and put out word that she was looking to join a firm that did not do court room work, and someone asked her to call me. The rest is history. Many young lawyers who have joined DCS over the years were captivated by the business model and the ethos of working assiduously to keep clients proactive and productive by side-stepping the dispute minefield.

JA: Financial Nigeria has been the publishing partner to Chambers Global for its Nigeria rankings of the best law firms and best lawyers. DCS has been featuring in the exclusive rankings. How should we know DCS beyond its focus on non-court room practice?

AJ: For us, I think it is not necessarily what people decide to specialize in or focus on. Neither is it about the rankings. I think every good firm or organization is a factory. Hence, we should keep our eyes on the production line and the products. Also, how does what we do benefit society, or the clients, or the lawyers and staff? If we view it from this perspective, DCS has made professionals realize that we should not be bashful about not wanting to be everything to everybody. People can aspire to provide limited services unapologetically, because some people have paid the price to show that it can succeed.

DCS has, in its specialty, found depth and innovation that has added value in millions of dollars to clients and superintended foreign and local investments into Nigeria in millions of dollars. I am always pleased to note that, on several occasions, the Securities & Exchange Commission has amended its rules on the back of transactional innovations from DCS.

Lastly, and perhaps most importantly, we have contributed to Nigeria's stock of well-versed commercial lawyers by investing in people. People who have worked at DCS have been noted to be extremely methodical and fine-tooth-comb savvy in their approach to work anywhere they are placed within or outside Nigeria.

JA: More fundamentally, what prepared you, and keeps you on track, in building your unarguably very successful career?

AJ: I grew up in a home where the only thing you could take from the refrigerator without asking for permission was a glass of water. Anything else would be considered stealing and you would be punished. We grew up with sayings that stay with you all your life. My father's favourites were: "Do not be like the Joneses" and "There is dignity in labour." My mother's favourites included: "Life is not a bed of roses" and "As you lay your bed so shall you lie on it."

I saw both my parents earn their living from the sweats of their brows; and for us the children, doing our chores at home was not negotiable. My parents were adept at caning with anything available – belt, slippers, cane and more. So, we understood early in life that all decisions have consequences. The most important among the things we were thought were the values of integrity and truth. Over the years at DCS, people have lost their jobs for telling lies – small, white, or blue. If we cannot trust your word, the clients will not trust you either.

JA: You became the Chairman of the Nigerian Bar Association (NBA) Section on Business Law (SBL) last year. You also served as a non-executive director of the Central Bank of Nigeria. If there is one key solution to dramatically change the Nigerian business environment for the better, what would it be and why?

AJ: I am glad you used the words "dramatically change." In that light, I would like to say that there is an inextricable connection between governance and business. If governance dithers, businesses would fail. In my view, Nigerian businesses are resilient; what fails us is governance. We urgently need to change the electoral system so votes can count, and we can elect people of our choice, not people of 'their' choice who just happened to be on the ballot. If the ballot papers can provide an option for citizens to vote for "none of the candidates" and parties must provide fresh candidates if a given percentage of voters vote for none of the candidates, then we may have the right leaders and Nigeria will become a better place.

Nigeria is a great place with many great people, good laws, and strong institutions. However, majority of the products of our party system and electoral system do not reflect our ethos and considerable intelligentsia. If the people who get there are incompetent, they would not be capable of creating the right business environment and systemic collapse would be inevitable.

JA: What is that most professionally challenging period of your practice and how did you overcome the challenge?

AJ: Marketing Detail Commercial Solicitors initially at inception 2005-2008 was by far my toughest period as a law firm entrepreneur. The headwinds were strong. I got some push back from some of the top law firms. "Who is this new kid on the block?" I countered that by trying to build strong collegiate relationships with as many of their founding partners as I could and enmeshed myself into the NBA Section on Business Law, adding value where I could. With a few bridges built, the atmosphere became more clement.

I also got knocked by potential clients who believed (and some still do) that lawyers are only for the day of trouble and a model where a firm does not go to court is untenable. I had many doors slammed in my face at that time. To deal with such clients who could not shake off the dire need for a strong litigator as their closest confidante, I came up with a standard script where I told prospective clients that I thought full-service firms were conflicted and that bought me airtime because a client wants to hear how his lawyer could be conflicted. Once I had audience, I asked: "If they make money when you sue or are sued, what is their incentive to keep you out of court?" Usually, the penny drops as soon as I say that. I then seize the moment to explain to them that they need in their kernel both shepherd dogs and attack dogs.

Visibility was another clog. Nobody knew me or knew the firm. No real antecedents. I wrote articles in the national newspapers; I worked the Chamber of Commerce circuits and became the President of the Nigerian Swiss Chamber of Commerce (a chamber I chose because my competitors were not there). We conducted training sessions for lawyers and potential clients sometimes for free. It was a period of early mornings and late nights.

JA: And what gives you professional satisfaction?

AJ: There are several things that give me satisfaction. I must be honest that a healthy bank balance is one of them. Hard work should come with rewards. Therefore, we always keep DCS just nimble enough to serve clients and maximize profit. It is a business after all.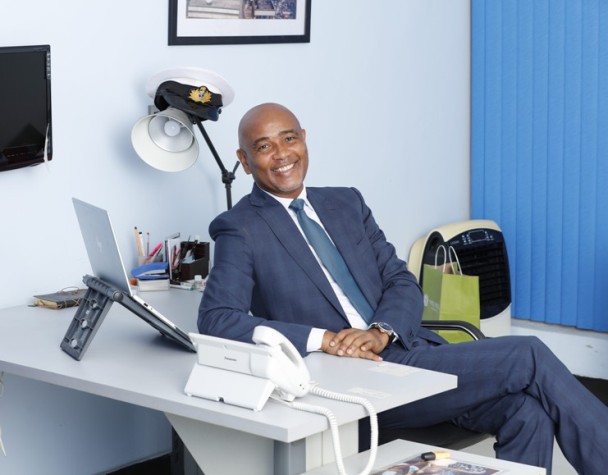 Beyond that, the enduring outcomes give me a lot of satisfaction. When I see the Lagos State Blue Line Railway nearing completion or the Second Niger Bridge in progress, I am grateful for the opportunity to have worked on such projects that will be there for decades.

Another source of gratification is seeing people who I have mentored excel beyond their expectations. My philosophy has always been to hire people not for who they are, but for who they can be. Despite a few sad experiences, which I am glad for nonetheless, I have seen many lawyers under my watch excel beyond their wildest dreams.

Seeing the client happy and being able to bring tangible value is also very rewarding. After all is said and done, for institution builders like me, the ultimate satisfaction is to see a functional firm that was founded on just a thought become a machine with systems that work with or without you.
Subscribe
Subscribe now to receive newsletter from Financial Nigeria.