Event Details
AfriExporter International Expo 2018
Category : International Trade Show
Place : Lagos, Nigeria
Date : 27 April - 28 April, 2018
Event URL : http://www.afriexporterintexpo.com
Status :
Registration in progress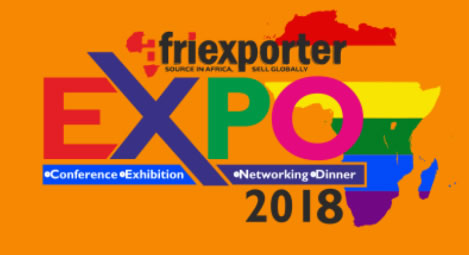 AfriExporter International Expo 2018 comprises of conference, exhibition, technical session and award dinner. This entire event is for 2 days and has been fully packaged in such a way that would make it become the ultimate annual professional development conference and exhibition in Nigeria.
The event is organized to bridge the gap between the SELLERS and the BUYERS by bringing them together to interact and create value for both parties. The theme of the conference is "NIGERIAN EXPORT INDUSTRY – PRODUCTS, POTENTIAL & PROFITABILITY", which is geared at creating awareness for all stakeholders on best international practices and policies of operating successfully in the global economy. It also tends to educate stakeholders on the great potentials available in the African continent especially Nigeria by "sourcing locally and selling globally".
Quick Search for Upcoming Events
Event Categories
Subscribe
Subscribe now to receive newsletter from Financial Nigeria.