Event Details
The 3rd Annual Renewable Energy Project Finance Conference 2018 will bring together leading professionals from the industry, senior financiers, investors from across Europe to discuss the European project financing trends. The main topics will be focused on Financing Storage, Debt Financing, the European Union's targets and policies, Energy Efficiency and Risk Management in renewable energy projects. The conference also offers a specific networking opportunity.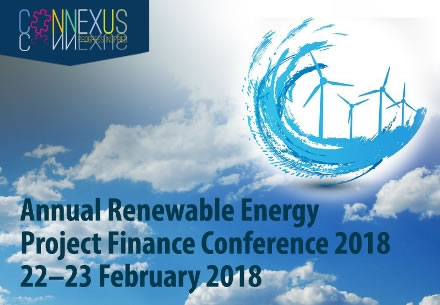 Delegates registering through Financial Nigeria or citing Financial Nigeria as source of conference information are entitled to 30% discount off the registration fee.
KEY BENEFITS OF ATTENDING

Explore financing and investment trends
Discuss main economic and political forces driving the market
Find out how to secure your business and analyse major factors affecting the industry
Build capital raising strategies and find a financial match for your project
Outline key issues such as project funding, corporate finance, long/short-term investment, risk, debt financing
Learn how to face the common challenges in the industry
Hear from investors and developers who are already active and successful
Share strategies with fellow decision makers in the market
Meet with leading players of the renewable energy market
Benefit from conference's experience in connecting renewable energy and finance professionals across Europe
Quick Search for Upcoming Events
Subscribe
Subscribe now to receive newsletter from Financial Nigeria.