Event Details
HR Expo Africa 2018
Category : HR
Place : Victoria Island, Lagos, Nigeria
Date : 5 April - 6 April, 2018
Event URL : http://hrexpoafrica.com
Status :
Registration in progress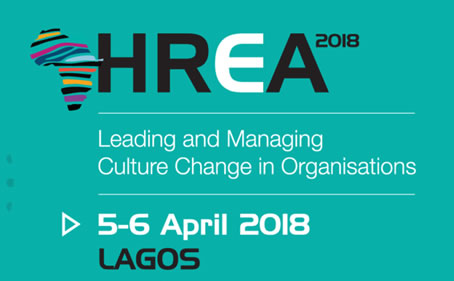 HR Expo Africa (HREA) 2018 is planned to be the biggest HR event in Africa in 2018, and one of the biggest international professional events the world over in 2018, with extensive reach and impact.
The summit will feature eminent keynote speakers from around the world, 60 sessions accommodating multiple areas of interest, 100 notable session speakers from around the world, over 3000 delegates from across Africa, over 500 participating organizations, and over 100 executives of top organizations.

In addition to these previous session formats: Keynote Address, Masterclass, Case Study, Workshop, HR-in-Dialogue and Panel Discussion, HREA 2018 will feature a new session format – Special Masterclass on Business Leadership — in keeping with our commitment to innovation.
Quick Search for Upcoming Events
Subscribe
Subscribe now to receive newsletter from Financial Nigeria.