Event Details
Abu Dhabi International Petroleum Exhibition and Conference (ADIPEC) 2018
Category : Oil & Gas
Place : Abu Dhabi, United Arab Emirates
Date : 12 November - 15 November, 2018
Event URL : https://www.adipec.com
Status :
Registration in progress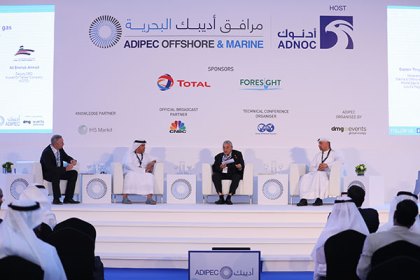 Join 34 NOCs and IOCs and 2,200+ exhibiting companies at ADIPEC
Established in 1984, the Abu Dhabi International Petroleum Exhibition and Conference is a world-class business forum, where oil and gas professionals convene to engage in dialogue, create partnerships, do business and identify solutions and strategies that will shape the industry<
ADIPEC has grown exponentially to become the world's meeting point for oil and gas professionals. Today, over $9 billion of business is done during the exhibition, placing ADIPEC at the very heart of international business of the global energy sector. Over 100,000 trade professionals attend ADIPEC, while 900+ industry leading experts share their knowledge and understanding across the event's expansive line-up of strategic and technical conference sessions.
Quick Search for Upcoming Events
Subscribe
Subscribe now to receive newsletter from Financial Nigeria.